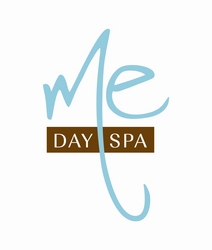 "Our goal is to introduce a new generation of consumers to the benefits of a healthy lifestyle. We want to join Spa Week in making wellness more than just a word. Me Day Spa wants wellness to be a reality." - Dr. Paul Wigoda
Fort Lauderdale, FL (PRWEB) April 13, 2010
Spring Break on South Beach never ends and the true season of rejuvenation begins this year with Spa Week at Me Day Spa, as Miami's premier med spa celebrates one theme: Revive. Refresh. Renew.
For one week, Me Day Spa is joining over 800 spas across the country and offering its most luxurious South Beach spa treatments like 45 Min Hot Stone Therapy Massage incorporating Swedish and Deep Tissue Techniques, Kerastase and L'Oreal Pro Hair Treatment, 45 Min European Facial and Me Day Spa Paraffin Mani/Pedi with Hot Towel and Scrub Service for only $50.
Spa goers can also pamper themselves with South Beach Pedicure and Miami Beach Hair Glossing for the same unbeatable price from April 12-18.
"Me Day Spa is committed to offering our customers additional hi-quality, exclusive spa treatments, for less" said Dr. Paul Wigoda, a premier South Florida Board-Certified Plastic Surgeon and owner of Me Day Spa. "Our goal is to introduce a new generation of consumers to the benefits of a healthy lifestyle. We want to join Spa Week in making wellness more than just a word. Me Day Spa wants wellness to be a reality."
Helping customers make the most of their South Beach spa experience will be Karoline Elus, Me Day Spa's newest Spa Concierge.
A former patient of Dr. Wigoda's, Elus studied Marketing before entering the beauty industry with Loreal and beginning a career as a freelance model.
"My goal is to help you feel relaxed and at home while visiting Me Day Spa," Elus said. "I am still impressed by the range of luxury products and pampering services we are able offer on beautiful South Beach."
To make a reservation at Me Day Spa during Spa Week, please call (305) 534 – MeMe (6363) and for more information on special offers and new products from Me Day Spa, become a Fan on Facebook.
About Me Day Spa
Me Day Spa offers complete spa and salon services including hair styling, extensions, color, cuts, manicures, pedicures, and skin care including professional makeup, facials, glycolic treatments, peels, microdermabrasion as well as massage and med-spa services including laser hair removal, spider vein treatments, Botox, dermal fillers, and plastic surgery consultations with Dr. Paul Wigoda. The spa features several lines of organic skin care products and a boutique filled with scented candles and other self-indulging products. Me Day Spa is located at 1439B Alton Road in Miami Beach, FL – just a few blocks south of Lincoln Road.
For more information about Me Day Spa visit http://www.medayspa.com or http://blog.drwigoda.com and call 305-534-MeMe (6363).
Also, Check out Me Day Spa on Yelp: http://www.yelp.com/biz/me-day-spa-miami-beach.
###