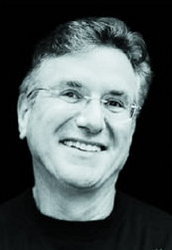 Using Botox prevents muscles from squeezing on sensitive nerves and causing migraines.
Houston, Texas (PRWEB) April 13, 2010
Botox is best-known for smoothing out wrinkles by relaxing key facial muscles—but new research proves it can also help prevent migraine headaches.
A study in the February 2010 Archives of Dermatology, published by the American Medical Association, finds that Botox may reduce the frequency of "imploding migraines," described as crushing, vice-like or eye-popping—but not pain experienced as a buildup of pressure inside the head, known as "exploding migraines."
"Using Botox prevents muscles from squeezing on sensitive nerves and causing migraines," says Norman Rappaport, MD, a board-certified plastic surgeon in Houston, Texas.
Botox can address three major migraine trigger points: around the eyes, at the temples and at the back of the neck. A single Botox treatment can last from six weeks to several months.
"I use Botox as a diagnostic tool to help find a patient's migraine trigger points," Dr. Rappaport explains. "By injecting Botox in strategic areas at intervals, we can rule out the muscles that aren't causing a patient's headaches."
Years ago, patients of Cleveland, Ohio plastic surgeon Bahman Guyuron, MD, reported that their migraines improved after having a forehead lift. This discovery led Dr. Guyuron to conduct research on a surgical solution to address migraine trigger points.
Dr. Guyuron's double-blind clinical study was published in the August 2009 issue of Plastic and Reconstructive Surgery. He found that 80% of migraine patients who had surgery in one of three "trigger sites" had significantly fewer headaches, compared with 55% of the control group who had sham surgery. More than half of the patients who had the real surgery said their headaches were completely eliminated.
"I've been working in concert with neurologists for many years as a result of Dr. Guyuron's studies and my personal communications with him," says Dr. Rappaport. "Most of my migraine patients are referred to me by neurologists. These are patients whose migraines are not significantly improved by medications or 'shotgun-approach' Botox treatments."
This was the case with Joseph, a 35-year-old Texas attorney. For 10 years, neurologists prescribed an array of preventive drugs, including antidepressants such as Elavil, Inderal, Prozac and Cymbalta, as well as triptans—drugs that try to stop a migraine.
"At one point, we even tried Topamax, an anti-epilepsy drug," Joseph recalls. "I had terrible side-effects.
"Before starting Botox, my worst migraines were an eight or nine on a scale from one 10 10, with 10 being the worst—just debilitating," says Joseph. "I was having three to four headaches a week, and sometimes the same headache would last two or three days.
"Part of the purpose of Dr. Rappaport's Botox treatments is trying to zero in and figure out exactly which pieces of the muscles in my face and around my eyes are triggering my migraines," Joseph explains. "We're trying to find out where the headache trigger is by process of elimination. Surgery would find the pressure point that's been relaxed by Botox, take out that piece of muscle and free the nerve.
"Botox makes my migraines a lot less frequent and a lot less intense," says Joseph. "For me, a Botox treatment works for six weeks to three months. It's proved effective. I haven't had a headache in eight days now."
Haley, a 19-year-old college student who came to Dr. Rappaport for Botox migraine treatments, had surgery when they discovered her daily migraines were caused by specific muscles at the back of her neck.
"In my case, the Botox treatments were very effective for six weeks, but then they wore off," Haley recalls. "I couldn't keep getting Botox treatments every six weeks, so I chose surgery.
"I had surgery on the right side of my neck last August," Haley explains. "Dr. Rappaport cut through the two layers of muscle right above the occipital nerve and then went in to where the muscle joins with the nerve and separated them so there's no pressure on the nerve—and that relieves the headaches.
"I've had only a few headaches in the eight months since the surgery, and I used to get them every day," says Haley. "I'm planning to have surgery on the left side in May."
For more information on Botox treatments for migraines, visit http://www.normanrappaportmd.com/injectables/botox-migraines
Norman Rappaport, MD, FACS, is a Houston, Texas plastic surgeon board-certified by the American Board of Plastic Surgery. For more information, visit http://www.normanrappaportmd.com.
###