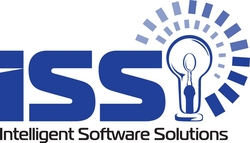 This award will leverage the considerable work our Research and Development business unit has worked on over the past five years.
Colorado Springs, CO (Vocus) April 13, 2010
Intelligent Software Solutions has been awarded an Air Force contract to automate behavioral reasoning in the space situational awareness domain. The research and development effort will provide the automated ability to alert space operators to anomalous behavior and threats to United States space assets.
The SSA via Predictive Intelligent Reification of multi-INT Threat-models or SPIRIT program will focus on the use of machine learning and automated reasoning capabilities to cue space operators and analysts to potential threatening actions to U.S. space assets. The program will explore the application of semantic web technologies and the use of semantic inferential reasoning in concert with other automated reasoning techniques to highlight the power of a hybrid learning and reasoning system.
ISS will be joined in this research effort by partner Modus Operandi (MO). The effort will leverage MO's Wave® Exploitation Framework (Wave-EF) to exploit unstructured textual information as a source of information for SPIRIT's machine learning and automated reasoning capabilities.
According to Carl Houghton, Vice President of Strategic Initiatives at ISS, "This award will leverage the considerable work our Research and Development business unit has worked on over the past five years. We will combine this experience with our subject matter expertise in the space domain to deliver a highly innovative and powerful capability to protect our nation's highly valuable space assets."
About Intelligent Software Solutions: ISS, one of the country's fastest growing software companies, has offices in Colorado Springs, CO, Washington DC, Rome NY, and Hampton, VA. ISS provides data analysis solutions to the Department of Defense and National Intelligence Organizations and has specific strengths in providing solutions in Command & Control, Special Operations, Intelligence, Counter-Drug, Counter-Terrorism and Homeland Security/Defense. ISS has a diverse set of customers which include: Air Force Research Laboratory, Air Force Electronic Systems Center (ESC), Naval Surface Warfare Center (NSWC), National Intelligence Community Agencies, CENTCOM, SOCOM, NORTHCOM, SOUTHCOM, STRATCOM, US Coast Guard and many others.
For more information on ISS and WebTAS, visit http://www.issinc.com .
About Modus Operandi
Modus Operandi is a software technology company focused on accelerating information discovery, integration and fusion for customers in the defense and intelligence community. Since 1984, the company has been on the forefront of information technology advancement. As a result of continuous innovation and multi-million dollar investment, our solutions are now at work in many mission critical operations.
Additional information on Modus Operandi solutions is available from Modus Operandi, Inc., 709 S. Harbor City Blvd., Suite 400, Melbourne, FL 32901. Phone: (321) 473-1400. Fax: (321) 473-1499. E-mail: inquiries (at) modusoperandi (dot) com. Website: http://www.modusoperandi.com. The company maintains offices in Melbourne, Fla., Aberdeen, Md., and Fort Monmouth, NJ.
Wave is a registered trademark of Modus Operandi, Inc. All other trademarks mentioned are the property of their respective owners.
###