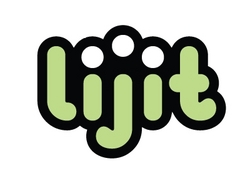 The past several months have seen incredible growth in the reach of Lijit's network
Boulder, CO (PRWEB) April 13, 2010
Lijit Networks, Inc., the leading provider of site search and discovery tools for online publishers, announced today it has hired Laura Buchman as VP of Sales. In this role Laura will be responsible for Lijit's direct premium advertising sales efforts, as well as the DSP and market intelligence revenue streams.
"The past several months have seen incredible growth in the reach of Lijit's network," said Todd Vernon, CEO and founder of Lijit Networks. "The size of our aggregate audience has grown to a point where agencies and brands can find highly targeted audience segments and still maintain significant reach. Hiring Laura to connect these highly sought after audiences with agencies and brands is the next logical evolution of our company."
A core publisher value of the Lijit technology has always been focused on feeding incredible data and analytics to publishers about their reader base. This same data is used to find vast audiences of highly engaged readers in nearly any vertical context and with in-depth understandings of the intentions exhibited through search streams. Advertisers can now use Lijit as a way to buy targeted display media placements using the data collected through the publisher application. Lijit connects these advertising opportunities with its network of publishers through the Lijit Ad services platform.
Laura joins the Lijit team from AOL where she spent three years building and leading a sales team that focused on brand advertisers in the West and Central regions of the U.S. As Director of Sales, she successfully integrated the Quigo sales team into her organization while launching and growing AOL's search advertising business. Prior to her contributions at AOL, Laura held a number of roles in sales and business development at Yahoo!, most recently responsible for the go to market launch of the Yahoo! Publisher Network.
"As the web becomes more and more fragmented, advertisers are looking for a meaningful way to reach readers who are consuming media related to their unique areas of interest," said Laura Buchman, VP of Sales at Lijit Networks. "Lijit has figured out a way to aggregate large audiences consuming niche content in the mid and long tail, and serve them back to advertisers with targeted precision."
About Lijit Networks, Inc.
Lijit Networks, Inc. was incorporated in June 2006 and is headquartered in Boulder, Colorado. By providing innovative content discovery and search tools to over 12,000 individual publishers, commercial web sites and content networks, Lijit enhances reader engagement, lengthens time on site and increases page views. Lijit offers revenue generation programs that feature premium online advertising campaigns, which are highly targeted and contextually relevant to the publisher's audience and readership. Learn more at http://www.lijit.com.
Lijit, the Lijit Networks logos and all other Lijit Networks product or service names are trademarks or registered trademarks of Lijit Networks, Inc. All other names and trademarks are property of their respective owners.
Contact:
Perry Quinn, VP Market Development
perry(at)lijit(dot)com
720-266-5167
###