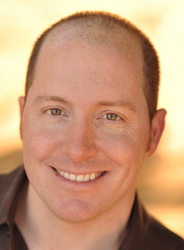 London, UK (PRWEB) April 13, 2010
Today, InMobi, the world's largest independent mobile ad network serving over 7.5 billion ad requests worldwide, announced new tools aimed at increasing return on investment for its 2,000 publisher partners globally.
The innovative functionality offers publishers more transparent and detailed reporting, along with better control over the consumer advertising experience on their sites. Specifically, InMobi now allows publishers to view performance by country, manufacturer and handset. This detailed reporting, in combination with advanced ad filtering functionality, a new ad review center and an improved user interface, give publishers the most comprehensive tools needed to increase their mobile advertising performance.
InMobi has also hired ex-comScore executive and 20-year marketing analytics veteran James Lamberti as VP Global Research and Marketing. James will head up the company's product initiatives and service delivery around performance-oriented analytics for publishers and advertisers worldwide.
James commented: "The mobile advertising industry is at an inflection point and Gartner predicts the market to surpass $13 billion by 2013. As advertisers and publishers begin to believe in the promise of mobile advertising, the industry needs an independent player with global scale to deliver performance and demonstrate its impact with more transparency. InMobi is that player, and I look forward to building on this market lead and establishing InMobi as the ad network of choice for publishers and advertisers who want greater performance from their mobile advertising."
More updates on the corporate innovations, performance, control and transparency can be found at http://inmobi.com/inblog/
About InMobi
InMobi is the largest independent global mobile ad network, and offers advertisers, developers and publishers in 37 countries, superior results through its intelligent mobile web advertising solutions. InMobi's ad network reaches more than 179 million customers and serves over 7.5 billion ad requests per month. InMobi's vast global network reach in collaboration with the precision of the mobile medium provides the optimal platform for advertisers, developers and publishers of mobile Internet sites. The company launched in 2007 with backing from marquee investors including Kleiner, Perkins, Caufield and Byers and Sherpalo Ventures and currently has offices in London, San Francisco, Bangalore, Mumbai and Singapore. To learn more, visit http://inmobi.com.
# # #