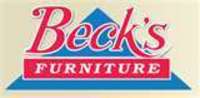 Beck's own corporate representative estimated [the claims] worth $3.5 million.
Los Angeles, CA (PRWEB) April 13, 2010
Today, Kingsley & Kingsley and the Law Offices of Jeffrey D. Fulton, on behalf of Plaintiffs Marsha Davis and Marie Villafuerte, filed a complaint in Sacramento Superior Court (complaint number 34-2010-00075385) against Beck's Furniture alleging that they engaged in unfair competition, false advertising, negligent misrepresentation and fraud in the marketing and advertizing of its free grocery promotion at its stores throughout California.
In the past few months various news reports have documented Beck's Furniture's allegedly flawed free grocery promotion. Click below for the stories and video:
http://www.kcra.com/station/22653629/detail.html
http://cbs13.com/consumer/call.kurtis.free.2.1549581.html
The basic advertisement stated that if a customer purchased $497 in furniture they would receive $500 in free groceries. The complaint alleges that the advertisements did not disclose the fact that there was an initial fee of $9.95 to enroll in the program. Further, only $25 worth of groceries could be redeemed per month. Moreover, in order to receive the $25 rebate one had to purchase $100 in groceries.
Eric Kingsley, attorney for plaintiffs, stated "Our complaint alleges that the advertisement program that the company put on TV and in the newspapers was not the program customers received. In fact, Beck's outsourced the rebate program to three separate companies." CBS 13 confirmed (see above) that the first company went bankrupt and then the second one stopped honoring claims. Now, they have hired a third company. "Beck's own corporate representative estimated the outstanding rebates are worth $3.5 million," said Kingsley, quoting the CBS 13 story.
The Law Office of Jeffrey D. Fulton is a class action law firm focusing primarily on employment and consumer class actions. The firm has obtained millions of dollars in recovery for class members throughout the years that the firm has acted as class counsel on behalf of victims in various cases.
Kingsley & Kingsley is a class action law firm concentrating in wage and hour, consumer, and insurance class action litigation. The firm has obtained more than a hundred million dollars in recoveries for individuals represented in class action cases in California and nationwide. The firm also represents individual clients in employment discrimination, sexual harassment, whistleblower, mass tort, and personal injury matters.
Individuals with knowledge of or who purchased furniture from Becks' in the free grocery rebate program are encouraged to contact Jeffrey Fulton at: (916) 558-6141 or Kingsley & Kingsley at: (888) 500-8469 or email them at: jfulton(at)fultonlaw(dot)com; dcohen(at)kingsleykingsley(dot)com; eric (at) kingsleykingsley(dot)com. http://www.KingsleyKingsley.com.
###