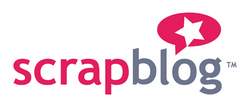 "This year we have even more options for people who want to create something special and memorable for the women in their lives," said Jill Braff, CEO of Scrapblog.
SAN FRANCISCO, CA (PRWEB) April 13, 2010
Scrapblog™, the leading online service for social storytelling through photos, is expanding its collection of unique keepsake photobook and greeting card templates with ten brand-new Mother's Day themes. Scrapblog's award-winning tools and services make it easy to create rich photobooks and cards that show off individual style and personality while capturing your family stories. These new themes make it simple to create a personalized and heartfelt gift that will remind mom, grandma, aunt or sister of just how special they are. Also, Scrapblog is offering free bonus credits to members who buy credit packs of 500 credits or more and free ground shipping on all printed products ordered before April 30, 2010.
The new Mother's Day photobook and greeting card themes join the more than one hundred already available in the Scrapblog Marketplace, including themes exclusive to Scrapblog. These themes are designed by 40 renowned designers as well as from Scrapblog's own expert creative team. By combining Scrapblog's standout digital assets and your favorite family photos it's easy to create a one-of-a-kind gift that will be cherished and re-visited for years to come.
Capture Memories to Last a Lifetime
With all of the customizable Mother's Day themes available on Scrapblog, everyone can make a personalized and memorable Mother's Day gift that expresses your exact sentiments:

Store bought cards simply can't capture the personal message that everyone's mom deserves. Instead, create a totally custom-made card on Scrapblog.com. Choose from dozens of themes, upload photos of your favorite memories and tell your mom in your own way how much she means to you. The finished product will be a true memento, not just a card.
Family Recipe Book or recipe cards: Compile recipes that have been passed down from generation to generation. Blend with a few new family favorites. Add a handful of family anecdotes, such as the time you burnt Thanksgiving dinner or used salt instead of sugar. Sprinkle with a few photos from holidays past. Voila, an irreplaceable recipe book that captures personal family traditions!
Keepsake Book: Give her a gift that captures wonderful moments shared between the family. Add photos, silly memories and fun narratives, and she will be reminded of the treasured times that her family brings into her life. This distinctive hardbound book holds up to 20 personalized pages.
For people who are new to creating photobooks or are looking for a rich, but fast, way to create a genuine gift for mom, Scrapblog offers its innovative QuickMix service. With a click of the mouse, QuickMix automatically pulls your photos into a themed layout with a complete, professional look. This intuitive tool does all the heavy-lifting—crops photos, inserts pages, positions stickers and text. A QuickMix creation is completely customizable too, so your book or card creation is still tailored to your stories and your family moments. Scrapblog's QuickMix unleashes creativity and pushes artistic limits, with no special skills required.
"Last year, Scrapblog users created and sent loved ones over 30,000 individualized Mother's Day gifts like greeting cards, photo keepsake books and calendars," said Jill Braff, CEO of Scrapblog. "This year we have even more options for people who want to create something special and memorable for the women in their lives. Scrapblog's talented in-house design team produced new stickers, themes and backgrounds for the occasion. We also added even more content from our exclusive scrapbooking design partners like Anna Griffin, Brenda Walton Studios and Peppermint Creative."
Savvy Savings for Mother's Day
Scrapblog is rewarding users with a multi-tiered credit bonus program. Every time a user purchases a credit pack of 500 credits or more, free bonus credits will be loaded to their account. The more credits purchased, the more credits awarded. These credits are the currency of Scrapblog and can be used to purchase premium items from the Scrapblog Marketplace.
Scrapblog will also offer free ground shipping on all printed products ordered and shipped before April 30, 2010. The last day to place an expedited order with a guaranteed arrival before Mother's Day is May 4, 2010.
About Scrapblog, Inc. Scrapblog, the leading online service for social storytelling through photos, provides a drag-and-drop easy way for users to create and share rich narratives using their photos. Funded by Steamboat Ventures and boasting over two million users to date, Scrapblog is free to use and features a robust virtual goods marketplace that offers high-quality original content as well as content from marquee partners like Disney. With no software to download, seamless integration with social media sharing sites, and high-quality printing options, Scrapblog is a fun, easy way for users to extend their digital photos.
###