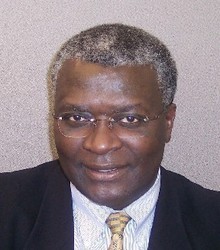 Cambridge, MA (PRWEB) April 14, 2010
Clet Niyikiza, Ph.D., Executive Vice President of Development at Merrimack Pharmaceuticals, Inc., will present at the BioVisionAlexandria 2010 conference in Alexandria, Egypt.
The theme of this year's fifth international biennial conference, put on by BioVision Alexandria, is New Life Sciences: Future Prospects. The goal of the conference is to get the greatest minds in industry, science, policy-making and civil society to identify and explore key areas in the field of life sciences that have the potential to serve a number of people across continents and cultures. Also featured in the conference is a Nobel Day where recipients of the Nobel Prize discuss the impact of their work and their future vision for the life sciences industry.
Dr. Niyikiza is speaking as part of a panel discussion in the Health portion of the conference which is built around the three major themes of Health, Food and Agriculture and Environment. The panel, titled Cancer Care and Prevention: Novel Approaches, takes place on Wednesday, April 14 from 3:30pm – 5:00pm.
About Merrimack
Merrimack Pharmaceuticals, Inc. is a biopharmaceutical company dedicated to the discovery and development of novel medicines for the treatment of cancer and inflammation. The Company is advancing a robust pipeline of engineered therapeutics paired with molecular diagnostics. Merrimack's first two oncology candidates, MM-121, partnered with sanofi-aventis, and MM-111, are in Phase 1 clinical testing with multiple pre-clinical development and research stage programs in the pipeline. MM-121 and MM-111 are investigational drugs and have not been approved by the U.S. Food and Drug Administration or any international regulatory agency. The Company's proprietary Network Biology discovery platform, developed with the help of leading scientists from MIT and Harvard, integrates the fields of engineering, biology and computing to enable mechanism-based model driven discovery and development of both therapeutics and diagnostics. Merrimack is a privately-held company based in Cambridge, Massachusetts. For additional information, please visit http://www.merrimackpharma.com.
Contact: Kathleen Petrozzelli, Corporate Communications, 617-441-1043, Betsy Raymond Stevenson, 860-984-1424, RaymondStevenson Healthcare Comms
###