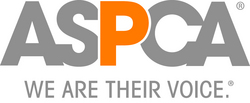 Elizabeth is a collaborative and thoughtful communications professional, and I'm delighted she is joining the ASPCA to lead our communications team
New York (Vocus) April 14, 2010
The ASPCA® (The American Society for the Prevention of Cruelty to Animals®) today announced the appointment of Elizabeth J. Estroff to the new position of Senior Vice President of Communications. Ms. Estroff will oversee all communications and media relations, including the planning, development and implementation of the organization's external and internal communications strategies. She will serve as spokesperson and as a member of the senior executive team, reporting directly to Ed Sayres, President and CEO.
"Elizabeth is a collaborative and thoughtful communications professional, and I'm delighted she is joining the ASPCA to lead our communications team," stated Mr. Sayres. "She is a creative strategic thinker who has successfully managed complex media issues and developed highly effective communications programs, making her a valuable addition to our organization."
Ms. Estroff joins the ASPCA from Martha Stewart Living Omnimedia (MSLO) where she served as SVP of Corporate Communications. During her eight-year tenure, she oversaw the home and lifestyle company's internal and external communications strategy and PR programs. Prior to joining MSLO in 2001, Ms. Estroff spent five years in marketing and communications positions at Ziff Davis Media, an internet and technology media company, where she was most recently Director of Corporate Communications. Ms. Estroff began her career as a reporter and research analyst. She earned a Bachelor of Arts degree in English from Lehigh University in Bethlehem, Pa.
"I have a deep admiration and passion for the ASPCA's great work, and I'm truly honored to be joining the organization," said Ms. Estroff. "I look forward to working with Ed, the executive team, the Board of Directors, and the talented in-house team to develop and communicate the ASPCA's strategic messages as the organization grows, providing critical programs for companion animal across the United States."
To become a fan of the ASPCA on Facebook, go to http://www.facebook.com/aspcateam
To follow the ASPCA on Twitter, go to http://www.twitter.com/aspca
Media Contact: Alison Zaccone, (347) 578-2242 (mobile), alisonz@aspca.org
About the ASPCA
Founded in 1866, the ASPCA® (The American Society for the Prevention of Cruelty to Animals®) is the first humane organization established in the Americas and serves as the nation's leading voice for animal welfare. One million supporters strong, the ASPCA's mission is to provide effective means for the prevention of cruelty to animals throughout the United States. As a 501 [c] [3] not-for-profit corporation, the ASPCA is a national leader in the areas of anti-cruelty, community outreach and animal health services. The ASPCA, which is headquartered in New York City, offers a wide range of programs, including a mobile clinic outreach initiative, its own humane law enforcement team, and a groundbreaking veterinary forensics team and mobile animal CSI unit. For more information, please visit http://www.aspca.org.
###