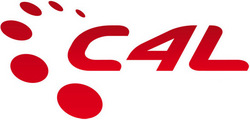 Leading UK (PRWEB) April 16, 2010
colocation provider C4L is pleased to announce Globe7 have chosen their new Bournemouth data centre for their colocation needs. Globe7's top ranked websites including Bharatstudent.com, Ziddu.com and Globe7.com provide file sharing, free hosting solutions and VoIP services to their customers. Having been formed in 2007, they have grown rapidly and have taken 10 racks at C4L's Bournemouth data centre. Such a fast growing company needs flexibility from their colocation provider and C4L, with over 25 data centres on their data centre network were able to meet this requirement. The Bournemouth site is one of the largest data centres available in the South West, providing up to 300 racks/10,000 sq ft at the facility. The Bournemouth data centre has been built to Tier 2+ specifications.
Matt Hawkins, Managing Director of C4L commented "As one of the UK's fastest growing technology companies, we're always looking to work with those who share our growth aspirations. Globe7 have achieved phenomenal growth since their inception, so we're delighted they've chosen our Bournemouth site for their colocation needs."
The Bournemouth data centre features dual feeds, its own HV supply and substation enabling it to sustain high powered racks. Backup Generators will take the full load of the building if a mains power failure were to occur and Riello high energy efficiency UPS systems provide N+1 uninterruptible power.VESDA is installed throughout the Bournemouth data centre, providing full smoke, fire detection and fire suppression for the site. Cooling systems with N+1 redundancy ensure that the site is maintained at optimal running temperatures. The Bournemouth data centre has the latest advanced triple level security features including biometric entry systems with a man trap restricting access to the colocation area. The Bournemouth data centre features 24/7 digital CCTV monitoring and recording. A full range of rack spaces are available, including quarter, half and full racks up to dual 32 Amps as standard, as well as individual colocation suites which can have additional security if required.
Dorababu Penumarthi, Director of Globe7 stated "We're delighted to have taken colocation at C4L's Bournemouth data centre. We found the site extremely impressive, and suitable to meet our substantial need for room to grow over the coming years."
C4L is now in its 11th trading year and with a track rack of 100% growth every year its client base includes Government, FTSE 250, financial institutions and many of the UK's network carriers. The business is committed to customer satisfaction and quality of service and includes certifications such as ISO9001 & 27001.
For more information on these services, or colocation information for the Bournemouth data centre call +44 (0)8000 470 481, visit http://www.c4l.co.uk or for partner information visit http://www.C4Lpartners.co.uk.
# # #