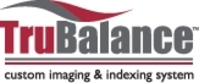 Our customers come to us for high-quality gaming software systems that offers the most up-to-date features
Mequon, WI (Vocus) April 16, 2010
Casino Gaming Source, a division of Data Financial Inc., today announced TruBalance, scanning software used to electronically read, verify, and archive tickets, coupons, or vouchers has successfully passed high standards of compatibility, reliability and performance of the "Compatible with Windows 7" logo. TruBalance reads defined fields from an electronic image and archives the information for future research and reports.
"Our customers come to us for high-quality gaming software systems that offers the most up-to-date features," said Eric Back, Product Manager, Data Financial, Inc. "By working with Microsoft, we feel confident TruBalance will provide accounting managers with enhanced functionality and significant value. TruBalance can quickly verify ticket totals at the cashier window and vault, replacing manual forms which are cumbersome and slow, causing long lines at the cashier window."
TruBalance is the only truly host-system-independent ticket, voucher, and coupon audit tool. Designed specifically for the gaming industry, TruBalance leverages a high-speed scanner to image up to 180 documents per minute. OCR technology is used to read barcodes and machine printed fields directly from the physical document. Information is stored in a central database along with the image for reporting and research at a later date. Data can be imported into online host systems after processing is complete. Physical documents can then be destroyed, rather than stored in disorganized paper storage systems.
TruBalance provides double-verification of bookkeeping by collecting information independently of the casino's host system. All archived information is easily retrievable, a crucial element in the audit process. Scanned documents can be researched, viewed, and printed by barcode number, exact dollar amount, denomination ranges, date, and many other variables. Any specific document can be accessed in seconds, relieving the personnel demands of time-consuming audits. All archived ticket images meet the strictest gaming commission requirements.
TruBalance also allows for importing of data into standard accounting systems, so it's easily integrated into the casino environment. Additionally, reports can be generated by user, batch number, workstation, minimum dollar amount, and $1200 tax report, among other available reports. Reports can cover any time span, from hours to years. TruBalance can also deploy custom Crystal Reports to specific workstations.
TruBalance was designed to be particularly effective in a casino environment. No computer experience is required to scan and archive documents. Using Optical Character Recognition (OCR) technology, up to ten user-configurable fields and the dollar amount can be read from the scanned images. TruBalance does not require a live connection to the server during the scanning process, so operators can continue to work even when a network is down. Additionally, TruBalance was designed and tested for maximum scalability, ideal for any size casino.
For complete product specifications, to schedule a web demonstration or request a trial, contact Casino Gaming Source at 1-800-814-1377. TruBalance is also available through approved distributors throughout the US.
About Data Financial and Casino Gaming Source
Founded in 1983, Data Financial, Inc. provides products, systems solutions, and custom software to gaming, banking and commercial customers. Casino Gaming Source, a division of Data Financial, offers consultation, custom software, and a wide selection of casino products to the gaming industry. From integrated systems for table games processing and complex solutions for coin and currency handling, to game tables and playing cards, Casino Gaming Source represents most major manufacturers and offers technical support throughout the United States.
###