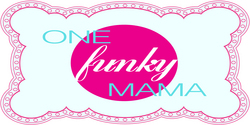 "Our Dance Lounge is a great way to usher in Mothers' Day weekend…a way to celebrate ourselves. However, this event doesn't focus on moms, it focuses on all women over the age of 35." ~ Lynn Lawson
Atlanta, GA (PRWEB) April 14, 2010
One Funky Mama a.k.a. Lynn Lawson announced her first signature event: One Funky Mama's Dance Lounge, which will be a "dance your feet off" soiree. This event is different because it is targeted specifically to moms and women over 35 who love to dance. One Funky Mama Founder, Lynn Lawson, states, "Our Dance Lounge is a great way to usher in Mothers' Day weekend…a way to celebrate ourselves. However, this event doesn't focus on moms, it focuses on all women over the age of 35." Be ready to break a sweat while DJ Princess Cut spins music from hip hop to top 40, with classic music from the 1970s through today. There will also be a guest choreographer teaching exotic bellydance moves. The event is hosted by Tammie Reed of "Talking with Tami" fame.
Why: You know women love "Ladies' Night Out". This takes it to another level!
When: Friday, May 7, 2010 (Mother's Day Weekend) from 8:00 p.m. until 12 a.m.
Where: The beautiful Georgian Ballroom at The Biltmore
817 West Peachtree Street, NW
Atlanta, Georgia 30308
Cost: Tickets are $20 in advance or $25 at the door. Parking is $5 per carload. Ticket price includes noshing on tasty treats and being eligible for the giveaways. There will also be a cash bar and a "shopping strip". Tickets are available online at OFMDanceLounge.Eventbrite.com.
If you love to dance, this is where you need to be. And, don't forget to wear your dancing shoes (or at least bring some)! Check out http://www.OneFunkyMama.com or http://ofmdancelounge.eventbrite.com for more information about the event.
###