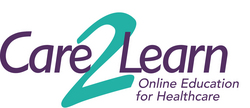 "Care2Learn covers hundreds of topics across 17 disciplines in the post-acute healthcare field, and our goal is to provide healthcare workers with cost-effective, convenient access to the continuing education they need," said Ryan Sparks, Vice President
Tampa, FL (PRWEB) April 15, 2010
Care2Learn, Inc., the leader in online continuing education and training for post-acute healthcare providers, will showcase its industry-leading online training solution at the NHPCO Leadership Conference (MLC), and offer attendees the chance to win a $100 VISA gift card. This will be Care2Learn's third consecutive year at the NHPCO Leadership Conference which is being held in Washington D.C. April 22nd through the 23rd.
For more than 10 years, Care2Learn has provided comprehensive, custom online universities for long-term care facilities, backed by the largest, most up-to-date online course library in the industry. With more than 500 courses that target compliance and meet CE requirements, the Care2Learn library gives staff immediate access to the most up-to-date, comprehensive online resources in the industry. Care2Learn representatives will be on hand at the NHPCO Leadership Conference to meet with attendees and discuss the company's inservices, interactive courses and training options.
The NHPCO's vision is to lead and mobilize social change for improved care at the end of life, and each year, the organization's MLC reflects the latest trends and innovations in hospice and palliative care, addressing all areas of management and leadership.
"Care2Learn covers hundreds of topics across 17 disciplines in the post-acute healthcare field, and our goal is to provide healthcare workers with cost-effective, convenient access to the continuing education they need," said Ryan Sparks, Vice President of Content and General Manager for Care2Learn. "The NHPCO Leadership Conference is a great venue for showing healthcare facilities of any size training options that can be implemented very quickly and easily."
In addition, attendees who register at Care2Learn's NCPCO Leadership Conference exhibit by providing a business card will be entered to win a $100 VISA gift card with the company's compliments.
About Care2Learn
Founded in 2000, Care2Learn provides online education solutions to the post-acute healthcare market, which includes nursing homes, assisted living facilities, rehabilitation centers, and home healthcare and hospice facilities. The Care2Learn course library includes approximately 2,700 accredited course hours delivered to more than 166,000 healthcare professionals in all 50 states.
Acquired by RedVector, an online continuing education company for the design, engineering, and construction industries, Care2Learn continues to grow by offering customized online eLearning universities to companies who want to offer training and education solutions to their entire staff in a cost-effective, easy-to-use, and readily accessible manner. For further information, call 1-866-703-9497 or visit http://www.Care2LearnEnterprise.com.
###