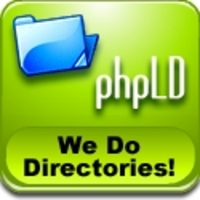 Used on over 100,000 websites and translated in over 60 languages.
Cupertino, CA (PRWEB) April 14, 2010
Webmasters from nearly every country in the World use phpLD, software that is translated into over 60 languages, and used on over 100,000 websites. phpLD is used for many purposes including organizing links and content, exchanging links with other websites, and making money online. Reviewing websites for a fee has become a big business with billions of dollars spent every year, and phpLD is the leading software in the directory niche.
phpLD was started in 2005 as a free script but within a year of its release, it became so popular that capital was needed for improving the software and supporting the script's users. In 2006 a new version of the script was released for a fee of $30 with link back or $80 to be unbranded (no link back required). Since 2005, the staff at phpLD grew from 2 employees to 10, and is currently hiring more staff to keep up with the growing demand for both the script, as well as customization and design services. Inquire about Design and Customization Services.
More and more, phpLD has become a "directory of anything", meaning the script can be used to organize information for nearly any purpose. One successful business uses phpLD to bring together contractors to share leads in their community. Another directory in Quebec uses phpLD organize links in two languages, because searchers are often bilingual. And yet another directory helps users locate chats online. Read more at Spotlight on Great Directories.
For more information, please visit
http://www.phplinkdirectory.com
Also be sure to click on the forum tab for support or pre-sales questions.
# # #