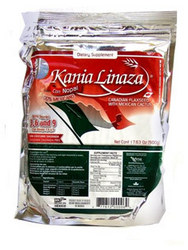 "Here at Arsa Imports we are dedicated to furthering good health in the most natural way, respecting traditions and also budgets." Jose Roberto Nakid Sales Director of Arsa Imports in El Paso, Texas
(PRWEB) April 15, 2010
Arsa Imports of El Paso, Texas, distributor of quality products, cosmetics, nutritional supplements and traditional home remedies that play a vital role in Mexican culture, demonstrate that their most innovative items requested by today's market, from antioxidants to pain relievers and fragrances, were already used in Mexico three or four generations ago. Conventional Mexican health products are now rapidly gaining wider acceptance by consumers of different ethnic backgrounds, in the United States and in the world.
Mexico is the thirteenth largest economy in the world, the eleventh larger exporter worldwide, according to the World Trade Report, and according to data provided by Arsa Imports, many traditional products safely used in Mexico for decades, some of them for centuries, are increasingly appreciated and purchased by educated, health and budget-conscious consumers in the United States.
"We are providers of cutting-edge, eco-friendly products, and our online store is serving new customers every day."- Says Jose R. Nakid, a natural-health advocate and Sales Director of Arsa Imports.
"Some of our best- sellers are: Orange Blossom Cologne, a gentle fragrance for women, Siete Machos, a fragrance for men: a "love scent" commercially available for eighty years, commonly used to attract love and attention, and also for spiritual baths."
"Today-adds Mr. Nakid- we get requests for "Siete Machos" from men of all walks of life all over the United States and Europe as well. Many use it to cleanse a room, instead of incense." A little magic for just $4.82 the 3.72 fluid ounces per bottle, $8.33 for the 7.44 fluid ounces per bottle."
For a clear and toned complexion, Arsa Imports sell online a choice of delicate exfoliating soaps, including Leche de Burra, Donkey Milk, for only $1, 02 (It is believed that Cleopatra used to bathe in Donkey milk before seducing Antonio and Julius Cesar; that Poppea, second wife of Roman Emperor Nero, considered Donkey milk the highest sensual pleasure; that Paolina Borghese, Napoleon's sister, was aware of it's anti-aging properties, just to name a few powerful women in history.)

Kania Linaza, with flaxseed, Mexican nopal, nutritional supplements known and used since ancient times, and added with Omega 3, 6 and 9: 17.69 oz for $9.86
Mexico's original dietetic natural fiber, Fibra Kania, an exclusive secret formula, a must for colon-cleanse therapy: 11.5 ounces for $19.99 or 23 ounces for $29.99.
Arsa Imports is considered a true champion of the natural health community, providing expert leadership and reasonably-priced quality supplements: "At Arsa,- adds Jose Roberto Nakid- we are simply dedicated to furthering good health in the most natural way, respecting traditions and budgets."
###