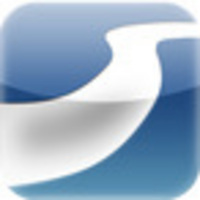 Cambridge, MA (PRWEB) April 14, 2010
April is National Poetry Month. In honor of Poetry Month, Poem Flow, the critically-acclaimed iPhone app and online poetry almanac, is offering a special promotion for educators and their classrooms: a free 100 day subscription to their world-wide, poem-of-the day community. Teachers, administrators, researchers and students are all eligible for the promotion. Coupons for the additional free subscription are found on the Poem Flow website: http://www.poemflow.com/education .
Poem Flow uniquely features a new way to experience poetry on a handheld screen. The text of each poem is presented in two different modes: as an elegant, conventional scrollable block (Portrait) and as a gently flowing reading movie (Landscape). The two modes are side-by-side, in-synch, and toggled by the holding hand. When toggled with the conventional display, a flow reveals how a poem is meant to be read. Poem Flow can be used to teach poetry, while providing a unique and delightful engagement for anyone.
Any poem on Poem Flow can be shared with anyone, with or without an Apple device. Poemflow.com provides a free online display of any poem in Poem Flow and can be used to project a poem within the classroom. Facebook, Twitter, and other social media are built-in allowing poems to be shared with the simple push of a button.
Poem Flow is curated by the Academy of American Poets and includes a thoughtful mix of classic and contemporary poetry. Classic poets include Shakespeare, Milton, Chaucer, Keats, Whitman, Dickinson, Yeats, Eliot, Frost and many others.
April 29th is National Poem-in-Your-Pocket-Day. Poem Flow is a book of poems on your iPhone or iTouch that can be read and shared at anytime.
Pricing & Availability: Poem Flow is available as a free download and includes 20 classic poems. Additional poems can be purchased for less than a penny-a-poem: 100 poems for $.99 and a full year of poems (365) for $2.99. Education coupons for a free 3-month subscription are found at http://www.poemflow.com/education .
About the Academy of American Poets
Founded in 1934, the Academy is a nonprofit with a mission to support American poets at all stages of their careers and to foster the appreciation of contemporary poetry. Their programs include National Poetry Month, national Poem In Your Pocket Day, and Poets.org, one of world's largest online resources for poems and poetry information.
About TextTelevision
TextTelevision is a new media company that converts conventional static text into meditative, animated reading movies. For more information on the company and on reading by TextFlows, please visit TextTelevision.com. Follow Poem Flow on Twitter or join the Facebook page.
TextFlows, PoemFlow, TextTelevision are trademarks of TextTelevision, Inc. All other trademarks used or mentioned herein belong to their respective owners.
###