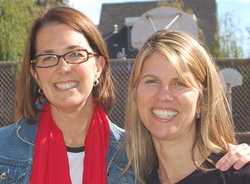 "One of the Top Ten Most Powerful Moms on the Web" --Parents magazine
New York and Pittsburgh, PA (PRWEB) April 14, 2010
Mom-owned and operated TheMotherhood.com has been named one of five finalists from around the world by the International Academy of Digital Arts and Sciences for a Webby Award in the Family/Parenting category.
The Webby's People Voice vote runs now through April 29. http://webby.aol.com/living/familyparenting Winners of the Webby Awards and the People's Voice vote will be announced on May 4. http://www.webbyawards.com/
TheMotherhood.com is the only mom-owned, independent start-up in the Parenting/Family category. Competing against TheMotherhood.com for a Webby in the Parenting/Family category are Babycenter (Johnson & Johnson), Sesame Street (Sesame Workshop), Parenting.com (Bonnier Corp., owner of Parenting Magazine), and Drinkwise Australia (the Australian alcohol industry).
In addition, co-founders Cooper Munroe and Emily McKhann were recently named to Parents magazine's list of the top ten most powerful moms on the web. They have won other awards, including the Best of Blogs Award for Most Inspirational Blog of the Year.
"We are a grassroots community of moms supporting each other to make life a little better every day - and two moms with six kids between us are in charge," said Cooper Munroe, co-founder of TheMotherhood.com.
Founded in 2006, TheMotherhood has more than 10,000 registered members.
"TheMotherhood.com is a neighborhood in the truest sense. By nominating TheMotherhood, the Webbys are not only honoring moms, they're honoring the way moms use the web – to tell stories, create real and strong friendships and to help each other and their communities," said Emily McKhann, co-founder.
Most recently Munroe and McKhann have led their community in a public service campaign to reduce distracted driving, created the National Wildlife Federation's Founding Moms Advisory Council to help get kids outside, introduced TheMotherhood Talks (live conversations with expert hosts), and launched TheMotherhood Creative, to connect brands more authentically with moms (http://www.themotherhoodcreative.com).
###