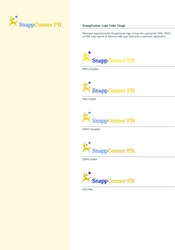 This luncheon with Cheryl Snapp Conner will be a great event for Utah business leaders
Salt Lake City, Utah (Vocus) April 15, 2010
In today's business environment crisis communication management is an element that can not be taken lightly. With the ever-growing popularity of social media sites like Facebook, YouTube, and Twitter, the business world gets all kinds of new publicity, some more dangerous than others.
Cheryl Snapp Conner, founder and managing partner of Snapp Conner PR, will present "Crisis Communication in the Age of Social Media" during the IABC's professional development luncheon on Thursday, April 15, 2010. Networking for the luncheon begins at 11:30 am MST and the presentation runs from 12-1 at Biaggi's restaurant in Salt Lake City. For further details or to register visit http://utah.iabc.com.
"This luncheon with Cheryl Snapp Conner will be a great event for Utah business leaders," stated Laraine King, President, Utah Chapter IABC. "She brings unparalleled public relations knowledge to our audience about what companies can really do when a crisis arises. She will bring real-life antidotes and tips that I guarantee will help business leaders. This is an event you can't afford to miss."
Snapp Conner's presentation will teach:

What to do in advance to prevent crisis public relations in the first place
How to be prepared to act quickly and effectively in the case of situations you cannot prevent
What elements are especially critical to be aware of in the age of blogs, Twitter, and other social media vehicles
What Utah companies are standing out as the best and the worst examples of handling crisis communications
For more information about Snapp Conner PR visit http://www.snappconner.com. Snapp Conner PR's physical address is 1258 West 10400 South, Suite 301, South Jordan, Utah 84095.
Additional Resources:
Facebook: Snapp Conner PR
Twitter: http://twitter.com/SnappConnerPR
LinkedIn: snappconner
About Snapp Conner PR
Born out of 23 years of specialized experience in the technology industry, Snapp Conner PR provides all aspects of strategic and tactical PR execution for companies in the technology, health and wellness, and life sciences space. Snapp Conner PR assists organizations ranging from start-ups and growth companies to established ventures and public companies in creating and executing PR programs to achieve maximum possible business results. For more information about Snapp Conner PR, please visit the Web site at http://www.snappconner.com.
###