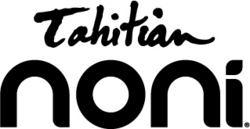 The news about our bioactive beverages is resonating around the world.
PROVO, UT (Vocus) April 15, 2010
Tahitian Noni International (TNI) announced that just one month after the announcement of their new line of bioactive beverages, sales around the world have increased dramatically. Sales in North America have skyrocketed, and double digit growth was common around the world with some markets hitting over 40% growth. Excitement for the new bioactive beverages has been tremendous–Business Builder enrollments are up, new customer sign-ups are up, and sales of Business Packs are higher than ever. There were as many sign-ups in March as in the three previous months combined.
But it wasn't just sales that were up. Autoship enrollments were up 28%, as well as commission checks being paid out to the IPCs. When compared to February, TNI sent out 30% more checks in the first week of March, 36% more checks in week two, and a whopping 59% more checks in week three. Overall, there has been a 29% increase in dollar amount for commission checks that were paid out in March.
When asked about the tremendous sales increases around the world, Jeff Hill, vice president of global sales stated, "The announcements and promotions that we implemented at our International Leadership Conference last month gave our IPCs the tools and motivation they needed to tell their stories with more power and energy than ever before. The news about our bioactive beverages is resonating around the world, which not only made March an incredible month for our company, but that momentum is carrying on into April as well."
About the Company
Tahitian Noni International is a global, research-driven bioactive products company that was the first to introduce the health benefits of the noni plant—a bioactive-rich, adaptogenic plant, containing iridoid compounds—to the world outside of Tahiti. Tahitian Noni International is the leader in the discovery, development, manufacturing, and marketing of noni-based bioactive products including beverages, beauty, and weight loss lines. Tahitian Noni International has a presence in over 70 markets worldwide, and is the world-wide leader in bioactive beverages.
Contact:
Andre Peterson
Director, Public Relations
(801) 234-1401
Andre_peterson(at)tni(dot)com
# # #