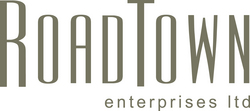 RoadTown Enterprises...already has two new entertainment real estate projects underway.
Los Angeles, California (PRWEB) April 14, 2010
Nick Smerigan is rolling out future plans for his Los Angeles-based consulting firm RoadTown Enterprises, Ltd. The company – which provides construction management, design, operations and marketing to the studio facilities business – is poised to expand aggressively in response to the evolving needs of the film and television industries. It already has two new entertainment real estate projects underway.
Recognized as the motion picture industry's "go-to" guy to build the best facilities in the business, Smerigan's most recent achievement is the development and success of Albuquerque Studios, the $91 million stage complex in New Mexico. The facility has been credited with not only boosting film production in New Mexico, but catapulting Albuquerque to the #1 rank for filming according to Movie Maker magazine's most recent poll.
Joining Smerigan in directing many of the firm's new endeavors is Jeremy Hariton, who worked alongside Smerigan from the onset of the Albuquerque project as Senior Vice President heading up management and operations, sales and marketing. The two will continue to expand the RoadTown brand together as they tackle other film-friendly markets.
The first project announced by Smerigan is Atlanta Film Studios, consisting of 85,000 square feet of clear-span stage, mill, office, and production support space just south of Atlanta, Georgia. RoadTown also plans to expand the facility with additional, purpose-built production infrastructure on adjacent acreage. Atlanta Film Studios is currently available to production.
Simultaneously, RoadTown is at the end of the development phase of a 40,000 square feet stage and office complex in Canton, Mississippi outside of Jackson. Expansion plans for this project include upward of 70,000 square feet of additional stage and office space. The Mississippi Film Studios @ Canton will be available to production in early May.
Gail Smerigan is spearheading RoadTown's media and community outreach, having played a similar role at Albuquerque Studios. Hinting at the firm's future plans, Ms. Smerigan says, "I intend to keep our projects prominent in industry-related news and also to develop community programs similar to those I successfully developed in New Mexico. I look forward to continuing to make a positive impact in communities across the U.S."
When recently asked about his departure from the world-class facility he pioneered in New Mexico, Nick Smerigan offered, "Albuquerque Studios was such a rewarding project for all of us. The timing is just perfect to embark on these other new projects. We look forward to continuing the friendships we've established with our production clients as we create new space for them to film, and we also look forward to making our positive mark on other communities as we did in Albuquerque."
Hariton added, "As the Albuquerque complex was a groundbreaking contribution to the production landscape of New Mexico, we hope to recreate the same success initially in Georgia and Mississippi, and subsequently wherever other opportunities arise."
About RoadTown Enterprises, Ltd.:
RoadTown Enterprises is a consulting and management company that specializes in entertainment real estate and related industries. The firm assists landowners, developers, business owners, and entrepreneurs in the design, building, operation and marketing of motion-picture and television production facilities and their associated support businesses. Using proven methods of design, development, and operation, RoadTown has a proven track record in meeting the challenges facing entertainment real estate and production support businesses in an ever-changing industry landscape, and the delivering of fully realized, successful projects.
Contact:
Gail Smerigan
818-635-8400
# # #