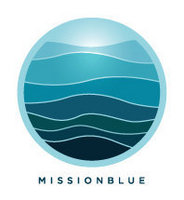 One Wish to Change the World.
Seattle, WA (PRWEB) April 19, 2010
Razorfish today revealed its role as pro bono agency partner for recently launched Mission Blue, an ambitious campaign to inspire the public to protect the oceans. Mission Blue is the result of oceanographer Sylvia Earle's 2009 TEDPrize wish to preserve marine-protected areas and to restore the world's oceans.
Razorfish collaborated with Sylvia Earle and TED to create the brand and campaign strategy behind Mission Blue and the ensuing Beneath the Surface campaign in order to raise awareness for the plight of the oceans.
Mission Blue kicked off April 6 with a sea voyage to the Galapagos Islands with a passenger list that included renowned ocean experts, policy makers, business leaders, Hollywood celebrities and artists, in an effort to educate and explore the problems facing today's oceans first-hand. The voyage will also raise funds for marine-protected areas known as "Hope Spots" through a program akin to Adopt-a-Highway.
Razorfish created a Facebook page for the voyage where participants could post content such as photographs and videos to document their experience, which can be found at http://www.facebook.com/missionblue.
"TED believes passionately that spreading the ideas shared at Mission Blue will inspire the world to demand more ocean protection measures," said Amy Novogratz, TED Prize Director. "The TED Prize is grateful to Razorfish for their contribution of time and talents to develop a campaign elevating public awareness of this critical issue."
In addition, Mission Blue is launching a Beneath the Surface campaign designed to help people understand how environmental degradation of the ocean affects the entire world. The campaign, commencing later in 2010, will include a microsite built by Razorfish that enables people to share personal stories about their love of the ocean via multi-media, including video messages, photos and music.
Bob Lord, Razorfish CEO, said, "I am pleased that Razorfish had the opportunity to use our branding and marketing expertise to help bring Mission Blue to life. As a TED attendee, I am familiar with the important issues the organization regularly supports, and I am proud Razorfish was able to help TED and Sylvia spread the word about the need to protect our oceans."
The TED Prize, awarded annually to an exceptional individual, consists of $100,000 to fulfill "One Wish to Change the World." Designed to leverage the TED community's exceptional array of talent and resources, the Prize leads to collaborative initiatives with far-reaching impact. Razorfish has provided pro bono support to fulfill previous TEDPrize winners including the creation of the Encyclopedia of Life for biologist Edmund O. Wilson and Pangea Day for director Jehane Noujaim.
More Mission Blue activities will be announced as they are confirmed.
About Razorfish
Razorfish creates experiences that build businesses. As one of the largest interactive marketing and technology companies in the world, Razorfish helps its clients build better brands by delivering business results through customer experiences. Razorfish combines the best thought leadership of the consulting world with the leading capabilities of the marketing services industry to support our clients' business needs, such as launching new products, repositioning a brand or participating in the social world. With a demonstrated commitment to innovation, Razorfish continues to cultivate our expertise in Social Influence Marketing, emerging media, creative design, analytics, technology and user experience. Razorfish has offices in markets across the United States, and in Australia, China, France, Germany, Japan, Spain and the United Kingdom. Clients include Carnival Cruise Lines, MillerCoors, Levi Strauss & Co., McDonald's and Starwood Hotels. With sister agencies Starcom MediaVest, ZenithOptimedia, Denuo and Digitas, Razorfish is part of Publicis Groupe's (Euronext Paris: FR0000130577) VivaKi, a global digital knowledge and resource center. Visit http://www.razorfish.com for more information. Follow Razorfish on Twitter at @razorfish.
About TED
TED is a nonprofit organization devoted to Ideas Worth Spreading. Started as a four-day conference in California 25 years ago, TED has grown to support those world-changing ideas with multiple initiatives. At TED, the world's leading thinkers and doers are asked to give the talk of their lives in 18 minutes. Talks are then made available, free, at TED.com. TED speakers have included Bill Gates, Al Gore, Jane Goodall, Elizabeth Gilbert, Sir Richard Branson, Benoit Mandelbrot, Philippe Starck, Ngozi Okonjo-Iweala, Isabel Allende and UK prime minister Gordon Brown. Two major TED events are held each year: The TED Conference takes place every spring in Long Beach, California (along with a simulcast, TEDActive, in Palm Springs), and TEDGlobal is held each summer in Oxford, UK. TED's media initiatives include TED.com, where new TEDTalks are posted daily, and the Open Translation Project, which provides English subtitles and interactive transcripts and allows any TEDTalk to be translated into any language by volunteers worldwide. TEDhas established the annual TED Prize, where exceptional individuals win "one wish to change the world"; TEDx, which supports individuals and groups in hosting local, self-organized events around the world; and the TED Fellows program, helping world-changing innovators from around the globe to become part of the TED community and amplify the impact of their remarkable projects and activities.
Follow TED on Twitter @TEDNews or on Facebook at facebook.com/TED
###