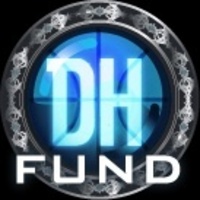 "Dwight's goal with this Challenge is to engage lots of people in giving and helping, even in very small amounts, to show the power of real teamwork"
Norwalk, CT (PRWEB) April 15, 2010
The Dwight Howard Fund (DHF) was launched Tuesday evening at The Kerosene Lamp Foundation Gala (KLF) in Orlando, FL. KLF was founded by Orlando Magic teammate and fellow humanitarian Adonal Foyle with the mission of empowering youth in challenging and impoverished situations to grow into healthy community leaders.
Dwight Howard made an initial investment of $100,000 in the fund, but is launching the campaign to help the children of Haiti with a very unique, once-in-a-lifetime opportunity and call to action to his fans: Each $2.99 donation to the Challenge is a chance to win a $500 Adidas shopping spree with Dwight himself. Additionally, to help bring this campaign viral, the individual who recruits the most donors to give to this Challenge will also win the same experience, even if each recruit gives as little as $2.99.
"Dwight's goal with this Challenge is to engage lots of people in giving and helping, even in very small amounts, to show the power of real teamwork" said Shiyana Valentine, Executive Director of the Kerosene Lamp Foundation and Dwight Howard Fund. "Launching this Challenge on the Pinkdingo.com platform was a natural fit because their site makes it very easy to bring lots of people together to give socially, and you can really see the collective impact. They do a good job of really making an event out of the fundraiser."
The Dwight Howard Challenge on Pinkdingo will run through May 13th. To see the Challenge or for more information, visit: http://pinkdingo.com/dhf
About Pinkdingo.com:
Pinkdingo.com, based in Norwalk, CT, is a new centralized micro-donation platform focused on making the process of giving to any US non-profit as fast and seamless as possible with innovative personalized and group-based giving solutions. The site facilitates crowd-sourced giving 'Challenges' where large numbers of people can give small amounts to the same charity together and see the collective social impact in real time.
###