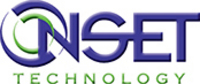 By partnering with Onset Technology, we can now offer new choices to our customers, allowing them greater flexibility and new advanced features. - Michael Lyons COO/CTO IPN
Boston, MA (PRWEB) April 15, 2010
Indiana Paging Network, one of the top five independent paging carriers in the United States, and Onset Technology®, a leading developer of software for smartphones, today announced a partnership agreement to provide an Advanced Paging solution for customers using BlackBerry® smartphones from Research In Motion (RIM) (Nasdaq: RIMM). Indiana Paging Network (IPN) customers will now be offered greater flexibility and convenience of receiving paging messages on their BlackBerry smartphones.
Onset's METAmessage® Advanced Paging solution combines the simplicity and urgency of paging with the power of smartphones, allowing customers to receive pages on their BlackBerry devices and eliminating the need to carry two devices. The METAmessage client can be installed on any BlackBerry smartphone and offers fully customizable, audible alerts to ensure that paging messages cut through the clutter and are noticed even when all other communication methods are silenced. METAMessage's message statistics lets senders and administrators know when messages were sent, delivered and read.
"Unlike other virtual paging offerings, Onset METAMessage enables our customers to receive pages on their Blackberry via their current pager number. This provides a totally seamless transition for users while maintaining the privacy of their mobile phone number. As a result, any person or system, CAD, Nurse Call, Voicemail, Answering Service, etc., sending pages to the recipient does not require any reconfiguration for the message to be sent to the users BlackBerry." said Michael Lyons, COO/CTO Indiana Paging Network."By partnering with Onset Technology, we can now offer new choices to our customers, allowing them greater flexibility and new advanced features".
"I am very pleased to announce that METAmessage Advanced Paging Solution is now available through Indiana Paging Network ," said Avi Leggman, CEO of Onset Technology. "IPN is known for the breadth of their coverage and the strength of their reliability and customer service. This is a strong foundation for our solutions and the customers that they service. I look forward to the growth of our partnership with Indiana Paging Network."
About Onset Technology
Founded in 1997, Onset Technology has pioneered software development enhancing the functionality of Enterprise Mobility systems and is the leading provider of advanced high-priority messaging systems for Smartphones. Flagship METAmessage software solutions include Advanced Paging Solutions, Priority Messaging and Collaboration Tools, and Emergency Communications Solutions. Smartphone users in large scale deployments rely on METAmessage in industries that include Financial and Professional Services, Manufacturing, Education and the Public Sector - federal, state, and local.
About Indiana Paging Network
With over 45 years experience in the wireless communications industry, Indiana Paging Network (IPN) has the largest and most comprehensive paging system in Indiana and the greater Chicagoland area. Indiana Paging Network (IPN) offers unparalleled paging coverage, customer service, and reliability. Indiana Paging Network (IPN) specializes in delivering mission critical messages to the Healthcare and First Responder markets and serves over 60,000 customers. Indiana Paging Network (IPN) is located near Lake Michigan in LaPorte, Indiana, with satellite offices in Indianapolis and Hammond, Indiana.
###