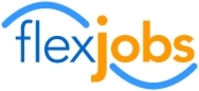 Telecommuting has been seriously overlooked as a 'way to go green' in the green job conversation.
Boulder, CO (PRWEB) April 16, 2010
There are many ways to celebrate Earth Day, and here's a new one for 2010: go green in a job search and incorporate telecommuting as a work option. There are many environmental benefits from telecommuting (which most people know), and many professional opportunities available the incorporate telecommuting (which most people don't know). FlexJobs.com helps people find the best telecommuting jobs in all kinds of careers. In celebration of Earth Day, FlexJobs is offering exceptional savings of up to 67% so that more people go green in the job search.
FlexJobs.com is an internet startup that is changing the world by bringing legitimate, flexible telecommuting jobs -- and the work-life, economic, and environmental benefits they offer -- to the people who want them. There are widespread articles and statistics available illustrating the environmental benefits of telecommuting, yet telecommuting is still often left out of the "green jobs" conversation. This fact is both baffling and frustrating to FlexJobs' CEO, Sara Sutton Fell.
"Telecommuting has been seriously overlooked as a 'way to go green' in the green job conversation. With so many tangible environmental benefits and so few barriers to implement, it's time to embrace the practice of telecommuting as an excellent way to go green," Sutton says. "In doing so, environmental benefits such as reduced gas consumption, carbon footprints, and pollution could be achieved by millions more people."
The Earth Day special promotion at FlexJobs is a limited time offer and offers exceptional savings. Job-seekers can purchase a monthly subscription for only $5 (67% off the regular price!), or an annual subscription for only $25 (50% off!) by entering the promo code "GREENJOB" when registering. These are the lowest prices FlexJobs has ever offered, and they will only be available for one week, from Friday, April 16th through Friday April, 23rd.
FlexJobs offers an impressive range of hand-screened, legitimate telecommuting jobs in over 50 professional categories, from freelance to full-time, as well as many opportunities to earn supplementary income. The trained staff at Flexjobs.com reviews all job listings and removes the scams and advertisements, so users only receive listings for legitimate, quality jobs. This ultimately enables users to find a job quickly and safely, and is one of the huge benefits of the FlexJobs.com experience.
About FlexJobs
FlexJobs is the leading online service for telecommuting and remote job listings. FlexJobs provides job-seekers a way to find legitimate, hand-screened jobs quickly, easily, and safely. A member of the Better Business Bureau, FlexJobs screens out online scams in order to deliver users the best of the best telecommuting opportunities in an easy to search, ad-free website. FlexJobs is a free resource for employers to source, screen, and recruit top-notch candidates for telecommuting and online jobs. Learn more about FlexJobs at flexjobs.com.
###