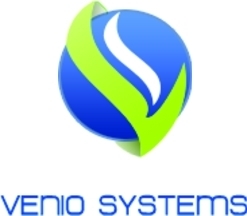 "Venio produces what we need faster than conventional tools, saving us time and money." -Garrett Bendel
Alexandria, VA (PRWEB) April 15, 2010
Venio Systems, developers of the Early Case Assessment (ECA) and First Pass Review Platform, Venio FPR™, today announced that the New York City based electronic discovery service provider, Complete Discovery Source, (CDS), chose Venio Systems as the best solution in performance, speed, ease-of-use, reliability and cost in comparison to competitors.
"We have been meeting the e-Discovery demands of New York's large law firms, consultancies, financial institutions and corporate legal departments for the past five years and, when we decided to implement an internal ECA tool for use by our project managers, it was imperative to choose an application that could handle both volume and complex data," says Garrett Bendel, VP and General Manager of CDS. "Venio FPR™ has the features, scalability and stability we require, and it improves our work flow. The bottom line is that Venio produces what we need faster than conventional tools, saving us time and money."
"CDS has experienced tremendous growth over the past five years, establishing themselves as one of the most innovative service providers; especially in technology," states Chris Jurkiewicz, Co-Founder of Venio Systems. "We are proud to announce Complete Discovery Source as a key partner in New York. We are confident that Venio FPR™ will help CDS generate more revenue and solidify their strong foothold in this competitive market."
About Venio Systems
Venio Systems, based in Fairfax, Virginia, is a team of innovators and developers with 20 years of combined experience in providing eDiscovery solutions. Venio Systems addressed the industry's lack of a true first-pass review and early case assessment application by creating Venio FPR™ to provide law firms, corporations and government entities the ability to gain a comprehensive picture of their data set at the front-end; thereby, saving precious time and money on the back-end. Venio Systems remains on the forefront of innovation to provide solutions anyone can use. For more information, visit http://www.veniosystems.com.
About Complete Discovery Source
Complete Discovery Source is a full-service provider of electronic discovery services. By merging the industry's cutting-edge technology with a team of project managers, engineers, developers and consultants from around the world, CDS has developed a best-of-breed service offering. CDS is a trusted provider to discerning clients who insist on accuracy, efficiency and cost certainty. For more information, visit http://www.cdslegal.com.
Press Contact
Chris Jurkiewicz
Venio Systems
1.888.666.4476
# # #