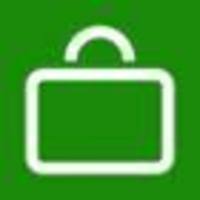 For travelers looking for the best values for their travel dollars, they should consider cities which are experiencing lower demand for the holiday weekend. We have great rates for incredible savings allowing travelers to enjoy a well-deserved vacation
Dallas, TX (Vocus) April 15, 2010
The peak summer travel period is fast approaching and Memorial Day weekend is its traditional kick-off. Getaroom.com is monitoring travel demand and hotel rates for the holiday weekend and is seeing high demand in select destinations including San Francisco, Boston and Miami. Additionally, according to the online travel agency, several popular cities can be booked for great savings including Orlando, New Orleans, New York and London.
"Our customers have been booking accommodations for the Memorial Day holiday period for some time and demand is picking up in several top markets. Travelers looking to stay in these destinations should consider booking sooner rather than later to ensure the get the lowest rates. While last year travelers were able to wait to the last minute for the best deals with demand already high in cities such as San Francisco, Boston and Miami they will get the best rates now," said Bob Diener, President and co-founder of getaroom.com. "For travelers looking for the best values for their travel dollars, they should consider cities which are experiencing lower demand for the holiday weekend. We have great rates for incredible savings allowing travelers to enjoy a well-deserved vacation "
Getaroom.com has hotel deals in each of these destinations in properties in all classes of service.
Sample Hotel Rates*
Las Vegas: Golden Nugget from $39
San Francisco: Adante near Union Square from $70
New Orleans: deluxe Le Pavilion from $135
Boston: Park Plaza from $169
New York: Wellington Hotel from $111
Orlando: Downtown Disney Royal Plaza from $77
Miami: St. Michel Coral Gables from $120
Hollywood, FL: Ramada Hollywood Beach Hotel on the Ocean from $92
London: 4-star Henry VIII Hotel in central London from $107
*rates are subject to change and will vary depending on date of stay
Diener also advises travelers should consider traveling on Sunday and Monday, which in many cases, results in lower hotel rates compared to stays on more popular Friday and Saturday nights. "If your schedule is flexible mid-week travel is a great way to save money, even during the holiday weekend."
About Getaroom.com
Getaroom.com provides travelers a state-of-the-art lodging website (http://www.getaroom.com) which offers travelers the lowest hotel rates on the Internet. Clients calling its toll-free call center at 800-HOTELS-8 (800-468-3578) can also receive the benefits of unpublished pricing, with rates typically 10 to 25 percent less than published rates on its site and other internet sites and as much as 50 percent less. There is full disclosure about the property at time of booking including the hotel name and exact location. Getaroom.com offers accommodations at hundreds of national chain and independent boutique properties in the U.S. including New York, Orlando, Las Vegas, San Francisco, Washington DC, Boston, Chicago, Los Angeles, Miami, New Orleans, Anaheim, San Diego and Reno. European destinations include Amsterdam, Barcelona, London, Madrid, Paris and Rome.
###