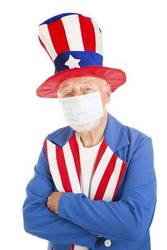 This is an exciting opportunity to be a selected provider of staffing solutions for the federal government
Denver, CO (PRWEB) April 16, 2010
Onyx M.D., the Denver based physician recruiting company, announced that they have recently been awarded a General Services Administration (GSA) 621 I contract to provide Professional and Allied Healthcare Staffing solutions to federal agencies, allowing them to fill more government physician jobs nationally.
This new contract opens up the door for Onyx M.D. to provide physician staffing solutions for government facilities such as the U.S. Department of Veterans Affairs, state and federal correction systems, Department of Defense, and military bases. As physician staffing needs arise for these facilities, they will turn to the GSA schedule, whereby companies on the schedule will bid on filling these government physician jobs. This promotes fair competition within the marketplace, which provides the best value for the government, and in turn, provides the best value for the American people.
"This is an exciting opportunity to be a selected provider of staffing solutions for the federal government," says Camille Sankey, the head of the government division at Onyx M.D. "These facilities can now take advantage of our ELITE physician staffing solutions with much more ease, and we look forward to partnering with them in the long run."
In addition to benefiting federal agencies, this schedule also benefits physicians by opening up new and diverse work opportunities. Government physician jobs have numerous benefits: work-life balance, a stable job, a wide range of practice settings, work flexibility, and satisfaction from working with unique patient populations. "This new schedule contract is an excellent new growth opportunity for the company as we are committed to providing more options to the medical placement experience" says Dr. Robert Moghim, the founder of Onyx M.D.
About Onyx M.D.
Onyx M.D. is the Nation's fastest growing physician-owned and operated locum tenens and permanent physician recruiting company. With offices in Denver and Dallas, Onyx M.D. is expanding to meet the increasing physician staffing demands of the health care industry.
Onyx M.D. is physician owned and operated. This leadership provides a deep understanding to the practice of physicians and the position of health care facilities. The nationwide physician and nursing shortage has put new strains on healthcare delivery. Hospitals across the country have responded by becoming increasingly reliant on temporary staffing solutions. Onyx M.D. was founded in 2004 to respond to this growing demand and is one of the leaders in the industry today.
For additional information, visit http://www.onyxmd.com
Contact:
Camille Sankey
Government Services
303-282-1520 or 877-466-9963
or
Shawn Johnson
VP of Marketing
Onyx M.D.
303-282-1520 or 877-466-9963
http://www.onyxmd.com
# # #