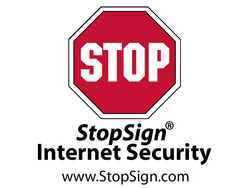 "Great security software, backed up with superior customer service, is what differentiates StopSign® Internet Security. This 5 Cows rating is a testament to the quality of our software and the technical support we provide," said, Ed Ahrens, COO
Poulsbo, WA (PRWEB) April 20, 2010
eAcceleration Corp, a leading antivirus and anti-spyware company, which develops, markets, and supports its StopSign® Internet Security Software, is proud to announce it has received a "5 Cows" rating by the reputable download site Tucows. StopSign® received favorable ratings in all categories of the rigorous Tucows evaluation process.
The name StopSign® has become synonymous with complete Internet security, including antivirus, anti-spyware and firewall protection. It also includes a popup blocker, IM scanner, and on-demand scanning, which provides additional security at no additional cost. StopSign® also features Custom Cure™ technology, which removes new, unique, and emerging infections not already caught automatically by the StopSign Scanner. If a StopSign customer encounters a persistent infection, a trained StopSign® technician will develop a Custom Cure™ specifically for them for no additional charge.
"Great security software, backed up with superior customer service, is what differentiates StopSign® Internet Security. This 5 Cows rating is a testament to the quality of our software and the technical support we provide," said, Ed Ahrens, CFO.
Tucows is the original software download site. They host more than 40,000 virus and spyware free software titles.
eAcceleration/StopSign is proud of this recognition by Tucows indicating that StopSign is among the best of its kind.
###