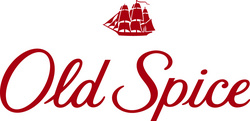 Old Spice Odor Blocker body wash contains 16 hours of odor blocking power to keep guys smelling fresh all day long
Cincinnati (PRWEB) April 16, 2010
Old Spice (NYSE: PG) today announced the introduction of new Odor Blocker body wash; designed to detect, neutralize and protect guys from all kinds of body odors for 16 hours. The Odor Blocker launch was kicked off with a series of new commercials, starring Terry Crews, which re-enforces the long-lasting power of the new body wash.
Odor Blocker combines a clean scent to keep guys smelling great and feeling fresh throughout the day. The formula for Odor Blocker is designed with a proprietary, breakthrough technology to stop odor – before it starts – by targeting and neutralizing the source.
"Guys need a body wash that can protect them from odors throughout an active day," said James Moorhead, Old Spice Brand Manager. "Old Spice Odor Blocker body wash contains 16 hours of odor blocking power to keep guys smelling fresh all day long."
Odor Blocker is the first Old Spice body wash to contain the odor blocking technology to provide body responsive odor protection for up to 16 hours. Old Spice developed the technology specifically to help safeguard men from their natural tendency to release certain odors when they sweat, while providing long-lasting freshness.
Fans of Old Spice can find out more about Old Spice's new Odor Blocker body wash and the new advertising campaign on Old Spice's YouTube channel, directed by Tim and Eric of Adult Swim, on (http://www.youtube.com/user/oldspice) or on the Old Spice Facebook page (http://www.facebook.com/OldSpice).
Old Spice Odor Blocker is available now with an SRP of $3.99 for a 10 oz bottle. To learn more about Odor Blocker and for downloadable product images, please visit:
http://www.OldSpiceMediaCenter.com.
About Old Spice:
Procter & Gamble's Old Spice is the quintessential men's grooming brand. With more than 70 years as an American icon, Old Spice is the authority on the male grooming experience and has leveraged this heritage to become the No.1 selling anti-perspirant/deodorant stick and body wash brand with guys of all ages. Old Spice brings authenticity, performance and confidence to male grooming and offers a wide product portfolio for today's man, including anti-perspirants, deodorants, body washes, body sprays, after shaves and colognes.
About P&G (NYSE:PG):
Four billion times a day, P&G brands touch the lives of people around the world. The company has one of the strongest portfolios of trusted, quality, leadership brands, including Pampers®, Tide®, Ariel®, Always®, Whisper®, Pantene®, Mach3®, Bounty®, Dawn®, Gain®, Pringles®, Charmin®, Downy®, Lenor®, Iams®, Crest®, Oral-B®, Actonel®, Duracell®, Olay®, Head & Shoulders®, Wella®, Gillette®, Braun® and Fusion®. The P&G community includes approximately 135,000 employees working in about 80 countries worldwide. Please visit http://www.pg.com for the latest news and in-depth information about P&G and its brands.
# # #