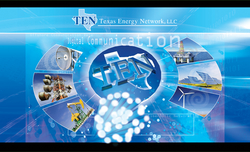 Consiglio intends to ensure that TEN is readily funded as it embarks on its quest to provide carrier class industrial strength telecommunication services to the energy industry- Jon Evans
Houston, TX (PRWEB) April 19, 2010
Texas Energy Network LLC ("TEN") and Consiglio Management LTD ("Consiglio") executed an agreement today whereby Consiglio would provide certain financial and management to TEN including access to additional funding sources.
Initial funding of TEN has been by its founder and Chief Executive Officer, Gregory M. Casey. Due to the expanding scope of TEN's market opportunity the company is seeking additional funding to further it's plans. Managing Director of Consiglio, Jonathan Evans remarked, " Consiglio intends to ensure that TEN is readily funded as it embarks on its quest to provide carrier class industrial strength telecommunication services to the energy and other industries." Casey said, "we continue to be encouraged by the growing support we are receiving in our endeavour and want to take full advantage of the market opportunities that we see. Additional, capital will insure the success of this young company."
TEN of Houston TX is a recently formed interexchange carrier that is in the process of building a network and capability to provide next generation, best in class services to the Oil&Gas, Renewable Energy and Industrial Sectors. It's CEO, Gregory M. Casey has successful telecommunications entrepreneur for more than 31 years at such Companies as Telesphere, LCI and Qwest Communications where he grew wholesale revenues by more than one billion dollars a year.
Consiglio Management of Barcelona, Spain is an independent strategic advisory practice with a focus on developing new business and market expansion on behalf of client companies by helping to secure organic and acquisitive growth and securing investment capital. It's Managing Director, Jonathan Evans, heads the European Practice. Jonathan has over 25 years of operational experience as Board Director, CEO and cross border M&A advisor across industries with a focus on technology services, telecom, marine and renewable energy. He has successfully delivered over 30 cross-border transactions across industries world-wide ranging from 7 million to 2.5 billion dollars.
###