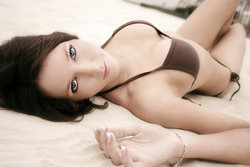 Many of my patients requesting breast augmentation, breast lift or liposuction explain to me their need to have surgery before summer weddings, beach parties and vacations begin. Unfortunately, if they don't plan far enough in advance, they panic when they find it difficult to fit surgery into their schedule between work, family obligations and summer activities
Corona Del Mar, CA (PRWEB) April 30, 2010
With summer approaching, women are again reminded that they will soon be showing more and wearing less. Many feel the crunch to lose that winter weight packed on over the holidays. Some woman hope they can easily slip into their swim suit, sun dress or shorts. Others are more concerned with "filling in" their bikini top or looking sexy in a summer dress. But for one of the "Top Plastic Surgeons in America" there aren't enough days in the week to accommodate the number of woman who call his office hoping to increase their breast size, lift saggy skin or reduce the size of their thighs...before summer arrives!
Dr. Michael Niccole, Orange County Plastic Surgeon, founder and medical director of CosmetiCare Plastic Surgery Center & MedSpa in Newport Beach says, "Many of my patients requesting breast augmentation, breast lift or liposuction explain to me their need to have surgery before summer weddings, beach parties and vacations begin. Unfortunately, if they don't plan far enough in advance, they panic when they find it difficult to fit surgery into their schedule between work, family obligations and summer activities," Niccole adds.
Breast augmentation and liposuction have been among the top cosmetic procedures performed, as reported by the American Society of Plastic Surgeons, 2009 data. Due to their popularity, Dr. Niccole feels that those in a hurry may not make informed decisions and are more concerned with how quickly they can have surgery, rather than looking into the experience and credentials of their surgeon. According to Niccole, planning is key to a successful surgical or non-surgical outcome. People should take time to research beyond the "best deals" or surgery dates available to instead confirm training, experience and a safe, accredited facility in which to undergo their procedure.
Dr. Niccole has fixed many cosmetic procedures for patients who rushed in too soon and were unhappy with their surgical outcome. Actual CosmetiCare patient, Alexis Bellino--from the popular reality television series 'Real Housewives of Orange County'-- says, "I met and consulted with four other surgeons before choosing CosmetiCare to perform my cosmetic surgery. The surgeon's credentials, staff and exceptional way I was treated made them my first choice."
Voted one of the "Best Plastic Surgery Centers in Orange County," CosmetiCare has become one of the most trusted names in cosmetic surgery & med spa rejuvenation treatments. Its team of surgeons perform thousands of confidence-boosting procedures each year and have a reputation for helping patients achieve the most natural-looking results possible. More than 90% of CosmetiCare patients are referred by prior patients who have experience a professional team, the highest standard of care and the results they hoped to achieve.
Surgery isn't the only way to look and feel your best. Lasers have become a preferred, non-surgical option for eliminating unwanted hair, unsightly leg veins and helping to tighten or repair sun damaged skin and reduce wrinkles.
Whatever your reasons may be for wanting cosmetic enhancement before summer arrives, make sure you don't rush into anything. Dr. Niccole warns, "When it comes to your face and body, take the time to choose your surgeon wisely. Don't be afraid to ask questions, confirm credentials, training, experience, and make sure you understand potential risks and the possible results you may expect. In the end, you'll be glad you did."
CosmetiCare provides surgical and non-surgical cosmetic enhancements for men and women including health and beauty consulting with Alexis Bellino, breast augmentation, breast lift, liposuction, rhinoplasty, eyelid surgery, tummy tuck, total body lift, facelift, Lap Band weight loss surgery, vaginal tightening, Laser Rejuvenation, Botox and the latest dermal fillers for wrinkles and fuller lips including Juvederm & Restylane.
Dr. Michael Niccole is certified by the American Board of Plastic Surgery and is a member of the American Society of Plastic Surgeons. He was named one of the "Top Plastic Surgeons in America" by The Consumer Research Council and featured in the "Guide to America's Top Plastic Surgeons". Producers of the Discovery Health Channel regularly feature Niccole on their award-winning documentary series "Plastic Surgery, Before & After". For more about Dr. Niccole and CosmetiCare Plastic Surgery Center & MedSpa, visit http://www.cosmeticare.com.
# # #