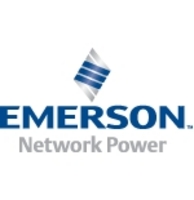 Columbus, OH (PRWEB) April 19, 2010
Emerson Network Power, a business of Emerson and the global leader in enabling Business-Critical Continuity™, today announced the availability of a new eBook, "What Smart Grid Means to You." In the eBook, Emerson Network Power experts outline strategies to help those on the front lines of the Smart Grid transition. The eBook addresses challenges and opportunities for CIOs and IT departments, consulting and specifying engineers, facility managers, telecom providers, and solar power system integrators.
To complement the eBook, Emerson Network Power is releasing a Smart Grid video series. The videos and eBook are available at http://www.EmersonNetworkPower.com/SmartGrid.
Why Smart Grid?

The core framework of the nation's electrical grid was established in the late 19th century. It is not capable of addressing the unique demands and challenges of a next-generation power infrastructure – like the desire to incorporate alternate energy sources and to make energy-use decisions based on real-time pricing information.
Smart Grid will bridge the communication gap between supply and demand, spanning from power plants into our homes.
Smart Grid will handle multiple sources and levels of electricity generation, incorporating clean, alternate energy, like wind and solar.
Through digital delivery and control interfaces, Smart Grid will allow consumers to make informed decisions about their power use.
To realize these benefits, organizations should begin planning now. Insights from Emerson Network Power experts include:

CIOs and IT Departments: Because Smart Grid will enhance the information available about power costs and usage in critical IT facilities, CIOs and IT departments should expect to have the ability to allow customers to make decisions guided by insight into real-time capacities and electricity costs.
Consulting and Specifying Engineers: Smart Grid will allow for onsite power generation from both traditional and alternative sources, such as solar arrays and wind turbines. Because of this added functionality, onsite power capabilities should be considered as part of the ROI model.
Facility Managers: To realize the benefits of a Smart Grid, facility managers will need to initiate a stronger delineation between types of loads – such as non-essential, essential and critical – and then manage the load types by policy.
Telecommunications Service Providers: Because telecommunications networks are private systems (with each power load-point across a network owned by the telco), service providers should structure their networks infrastructures as their own private Smart Grids through integration of Smart Grid technologies in both the central office and the outside plant (OSP).
Solar Power System Integrators: Solar Power System Integrators will need to work with vendors to ensure they are developing power architectures, inverters and energy monitors that can communicate and are compatible with Smart Grid standards.
Quotes Attributable to Charles O'Donnell, vice president of engineering, Emerson Network Power's Liebert AC Power business:
"Emerson Network Power has power expertise from grid to chip – from embedded power supplies and converters to power transfer switches to uninterruptible power supplies, and our peer businesses within Emerson broaden that range tremendously – from power generation to the thermostats at the point of consumption."
"This eBook allows us to share some basic information to help organizations prepare for a Smart Grid, and ultimately take advantage of capabilities that could significantly benefit our planet and their bottom line."
Related Links:
Download the eBook
Smart Grid Primers Prepared by the U.S. Department of Energy
"What Smart Grid Means to You" Video Series
About Emerson Network Power
Emerson Network Power, a business of Emerson, is the global leader in enabling Business-Critical Continuity™ from grid to chip for telecommunication networks, data centers, health care and industrial facilities. Emerson Network Power provides innovative solutions and expertise in areas including AC and DC power and precision cooling systems, embedded computing and power, integrated racks and enclosures, power switching and controls, infrastructure management, and connectivity. All solutions are supported globally by local Emerson Network Power service technicians. Learn more about Emerson Network Power products and services at http://www.EmersonNetworkPower.com.
About Emerson
Emerson, based in St. Louis, Missouri (USA), is a global leader in bringing technology and engineering together to provide innovative solutions for customers in industrial, commercial, and consumer markets through its network power, process management, industrial automation, climate technologies, and appliance and tools businesses. Sales in fiscal 2009 were $20.9 billion. For more information, visit http://www.Emerson.com.
###