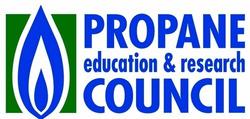 Washington, DC (Vocus) April 20, 2010
WHAT: Propane Pavilion. Preview state-of-the-art alternative fuel technologies for fleet vehicles and equipment, including a Ford E-250 cargo van, Ford F-250 super-cab pickup truck, General Motors G-4500 cutaway van, commercial Cub Cadet lawn mower, and propane refueling dispenser.
WHEN: Propane Pavilion: Sunday, April 25. Ride and Drive: Monday, April 26, 3:15 p.m. to 5:00 p.m.
WHERE: National Association of Fleet Administrators' Institute and Expo, Cobb Center, Detroit, Michigan.
WHY: Propane for Fleet Vehicles
Propane is a low-carbon alternative fuel that produces significantly fewer greenhouse gas emissions than diesel and gasoline. 90 percent of the propane supplies in the United States are produced domestically. On-site propane refueling is economical and compact, with 2,500 propane refueling stations in the United States. 14 million vehicles are powered by propane worldwide.
WHO: Propane Education & Research Council (PERC) promotes the safe and efficient use of propane as an energy fuel for its cost-effectiveness, efficiency and productivity, reliability, portability, and environmental friendliness. For more information on PERC and its programs, please visit http://www.propanecouncil.org. To register for the Expo, please visit http://www.nafaiande.org.
The Propane Education & Research Council was authorized by the U.S. Congress with the passage of Public Law 104-284, the Propane Education & Research Act (PERA), signed into law on October 11, 1996. The mission of the Propane Education & Research Council is to promote the safe, efficient use of odorized propane gas as a preferred energy source.
# # #