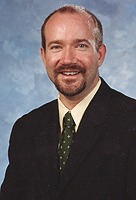 Fashion, trademark, copyright, and corporate law—these are the passions of the firm. Any opportunity to educate designers, authors, and young lawyers in New York City is welcomed.
New York, NY (PRWEB) April 18, 2010
Noted New York copyright, trademark, and fashion attorney, David H. Faux, just finished a speaking tour covering the use of non-fictional people in fictional works, important provisions in licensing agreements, and trademarks for fashion designers.
First, Mr. Faux was recently flown to the Association of Writers and Writing Programs (AWP) conference in Denver where, on April 10, he spoke on "Writing Plays about Real People." "Authors need to know the various state laws concerning rights of publicity and rights of privacy. And that when it comes to defamation, truth is a total defense."
Then, on April 14, Mr. Faux spoke at Tisch School of the Arts regarding significant provisions that should be in every copyright license. "Money, recognition, and maintenance: at the minimum, these are the three issues that should be addressed in every copyright license agreement."
Finally, David Faux spoke at New York Law School's "Music and Media" Symposium on April 16. There, he lectured on the nature of trade dress as connected to fashion. "While nurturing your primary mark," he stated, "it is not a bad idea to tend to the packaging and presentation of your product—its trade dress—so that it can achieve 'secondary meaning' with the public and also obtain protection."
David H. Faux hopes to have an opportunity to give additional talks in the future. "Artists need a legal resource that does not cost $400+ per hour, but is not a stale 'one-size-fits-none' how-to book or website. These talks enable small groups of artists to learn about copyright, trademark, and contracts whether licensing a short story or incorporating their fashion business."
Having been honored by these invitations to AWP in Denver, Tisch School of the Arts, and a New York City law school, the Law Office of David H. Faux hopes to continue to send its principal "out on the road." "Fashion, trademark, copyright, and corporate law—these are the passions of the firm. Any opportunity to educate designers, authors, and young lawyers in New York City is welcomed."
# # #