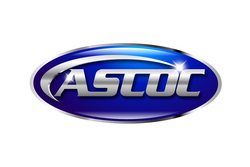 We have added the ability to e-mail Guest Satisfaction Surveys to our client's customers the morning after the service experience. These surveys are automatically linked back to the individual service center the customer visited. Our clients then have
Arroyo Grande, CA (PRWEB) April 17, 2010
SP EVENTURES, Inc. announces the latest release of their ImproServe and ASCOC Customer Satisfaction Survey Software. The latest release of the software has added several features that will reduce the overall cost of measuring guest satisfaction and will aid operators in integrating the data into their local dashboard interfaces. These features have been beta tested over the last month in their Jiffy Lube client's locations. The beta testing yielded promising results in both usability and overall program cost reduction.
Sean Porcher, the company's President and CEO had this to say: "This latest release of our Guest Satisfaction Software is very exciting for us and our clients. We have added the ability to e-mail Guest Satisfaction Surveys to our client's customers the morning after the service experience. These surveys are automatically linked back to the individual service center the customer visited. Our clients then have immediate around the clock access to their Guest Satisfaction Scores and Reports"
The new features can be added on to existing client's platforms for a small fee. However, there is a great opportunity for the company to add new clients with this new lower cost solution. For just pennies a day client's can ensure they are giving guests every opportunity to provide feedback on service experienced at their locations. If a customer has a service issue, the client is immediately notified via e-mail and SMS test message so they can resolve the issue as quickly as possible. Potential clients may preview the software at the upcoming International Fast Lube Expo in Las Vegas.
Mr. Porcher added: "Most service providers don't realize that over 67% of customers that discontinue using the service provider due to an attitude of indifference. Our software targets these guests and help our client's recapture these loyal guests. By recapturing only 10% of these guests, our program more than pays for itself.'
The company has also added an instant Prize Wheel for instant spin and win opportunities for guests completing Customer Satisfaction Surveys. The Prize Wheel instantly notifies survey respondants if they have won a prize or not. This adds further incentive for the guest to provide comments on their service experience - even when positive.
For more information on how ASCOC can add dollars to your bottom line, visit the company's website today.
# # #