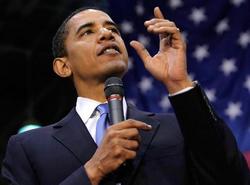 "Truck And Heavy Equipment Operators, Help Build America"
Orange Park, FL (PRWEB) April 19, 2010
Truck and Heavy Equipment Training Schools announces their disapproval of stimulus package allocation. The current job creation bill signed on March 18th, does not offer money for vocational training. Representatives from National Training Schools, where hoping for more government tuition assistance.
The government programs for the first quarter of 2010 has not made it any easier for the almost 15 million unemployed Americans. This is familiar news to vocational schools, such as National Training Schools that have been hoping for government tuition assistance. Since the first quarter of 2009 many people have been rallying for more job creation for working class Americans. Help is on the way, but for the unemployed the time is critical.
On March 18th, 2010, Congress and President Obama signed into law a $17.6 billion job creation bill. The Bill basically helps businesses by offering tax incentives for hiring employees and investing in new capital equipment made in 2010. However, many industries remain disappointed and feel let down. Because working class Americans such as truck drivers and heavy equipment operators are the backbone of the economy, vocational industry leaders such as National Training Schools think more effort should be made to promote these types of jobs as they both pay well and are in demand.
National Training Schools has been frustrated at the previous use of money for the financial bailout; very little was done for working class Americans. The frustration comes from the fact that there are great jobs in areas like heavy equipment and truck driving but many of the unemployed do not have the money to invest in career training at present. Most heavy equipment and truck driver training programs start at $5,000. The student can be in a well paying job in a period as short as 2 months. Schools like National Training Truck Driver School in Florida do offer financial aid to some students. Overall there is disappointment that more incentives for job training were not included in the stimulus bill. Dave Rose from National Training Schools said "Many great paying jobs in the field of heavy equipment operation and truck driving can be had, if someone does some research on the financial aid offered". He goes on to say that financial aid is not available to all, but it is worth checking into, if someone needs help with tuition.
Research into the size and growth of both truck driving jobs and heavy equipment operation jobs show excellent conditions at present which will only increase in the future. Anyone interested in a career for in truck driving or heavy equipment operation can look at the key points from government publications such as the USA Census and the USA Bureau of Labor and Statistics. In 2007 the value of total long and local trucking revenue was estimated to be $214 billion dollars in revenue. The USA Bureau of Labor and Statistics occupational outlook for trucking jobs in 2010/2011 is favorable and optimistic about the future. The key points include: Truck drivers and driver/sales workers comprise one of the largest occupations, holding 3.2 million jobs. Overall job opportunities should be favorable, especially for long-haul drivers. Lastly a commercial driver's license (CDL) is the most important qualification for most jobs.
Heavy equipment operators held about 469,300 jobs in 2008. Jobs were found in every section of the country. The USA Bureau of Labor and Statistics occupational outlook is favorable for the industry. Heavy equipment operators are trained through a formal apprenticeship program, through on-the-job training, through a paid training program, or a combination of these programs. Job opportunities are expected to be good. Hourly pay is relatively high, but operators of some types of equipment cannot work in inclement weather, so total annual earnings may be reduced. Employment of heavy equipment operators is expected to increase 12 percent between 2008 and 2018. The industry pays well and pay levels vary throughout the country. The highest 10 percent earned more than $33.34 per hour.
A final word to advice for those looking into a career in either of these fields. Be diligent in choosing an accredited school. The top accredited training programs are approved by the federal DETC (Distance Education Training Council). National Training School has been accredited since 1981. More information can be found on their site.
Contact Information:
David Rose
National Training
http://www.truckschool.com
1-800-488-7364
# # #