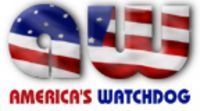 intermixing of various drywall manufacturers in the same home is making testing a real nightmare. Many homes we have seen have three, and sometimes four different manufacturers in the attic.
Washington, DC (Vocus) April 19, 2010
The Chinese Drywall Complaint Center is calling upon all homeowners in Florida, Louisiana, Alabama, Southeast Texas, South Carolina, Georgia, North Carolina Mississippi, and Virginia to thoroughly, to check their homes attic for the word Knauf Chinese drywall in their new-or remodeled home-provided it was built-or-remodeled between 2000 to mid 2009.
The Chinese Drywall Complaint Center is saying,"we fear only 1 out of 30 Knauf Chinese imported toxic drywall victims have been identified in the US Southeast, and we need to get these victims identified before time runs out. Knauf Chinese drywall products may be the only Chinese drywall manufacturer that settles with US consumers-in a significant way." For more information any homeowner can contact the Chinese Drywall Complaint Center anytime at 866-714-6466, or contact the group via its web site at http://ChineseDrywallComplaintCenter.Com
If a homeowner wishes to find out more about the most up to date toxic Chinese drywall symptoms-please visit the Chinese Drywall Complaint Center at http://ChineseDrywallComplaintCenter.Com
UPDATE
The US States where toxic Chinese drywall/toxic US drywall has been easily found include Florida, Louisiana, Alabama, Virginia, South Georgia, Southeast Texas, North Carolina, and Mississippi because of high heat combined with high humidity. However, the Chinese Drywall Complaint Center is starting to find similar issues, such as corroded copper, or metal in the laundry rooms of homes on the US West Coast-US West-where toxic Chinese, or what could be toxic US made drywall is present. The group is calling this a significant discovery. If a homeowner lives in a home that was built, or remodeled between 2000 & early 2009, and has experienced numerous air conditioning failures, electrical issues, or black copper piping-combined with the homeowners-or-their families are sick, they should call the Chinese Drywall Complaint Center at 866-714-6466, or contact the group via its web site at http://ChineseDrywallComplaintCenter.Com
The Chinese Drywall Complaint Center is warning homeowners not to buy off on expensive home testing, out of fear there really is no good way to actually test for toxic Chinese, or toxic US made drywall-outside of tearing out all the walls. The problem, according to the group, "intermixing of various drywall manufacturers in the same home is making testing a real nightmare. Many homes we have seen have three, and sometimes four different manufacturers in the attic." The group is saying, "for at least now---homeowners should very carefully go up to their attics & see what is written on the back of the drywall-write down exactly what it says, and call us immediately if it says Knauf, China, or if the drywall appears to be US made-but your home has all the symptoms of toxic Chinese drywall." Homeowners can contact the Chinese Drywall Complaint Center anytime at 866-714-6466, or contact the group via its web site at http://ChineseDrywallComplaintCenter.Com
The Chinese Drywall Complaint Center is saying,"at this moment-we all need to work together in getting every neighbor in a subdivision, or condominium identified, if their home has imported Knauf Chinese drywall. Because there has basically been very little local, or national news coverage on this critical Knauf Chinese drywall identification issue-we fear-most homeowners with Chinese Knauf drywall in their homes, condos, or subdivisions, do not understand that they could be left out of a potential settlement." For more information please call the Chinese Drywall Complaint Center anytime at 866-714-6466-or-contact the group via its web site at http://ChineseDrywallComplaintCenter.Com
###