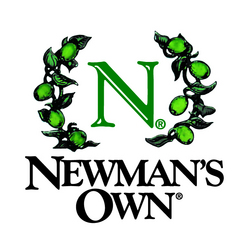 squander the opportunity to stay active
Westport, CT (Vocus) April 20, 2010
Newman's Own®, Inc. announced today its renewed sponsorship of Team Hole in the Wall, a group that, through athletic event participation and grassroots, web-based fundraising, enables seriously ill children to attend one of 13 Hole in the Wall Camps around the globe. Since 2004, the group has raised more than $6.1 million, enough to send 2,500 kids to camps.
Paul Newman's Hole in the Wall Camps is the largest family of camps for children with serious medical conditions. Hole in the Wall Camps are independently funded and operate entirely on charitable contributions to provide free-of-charge services to children, families and healthcare providers. Each runner or cyclist has a goal of helping to send at least one child to a camp for a week.
Hole in the Wall Camps offer children hope and healing through therapeutic recreation, universally accessible activities, and round-the-clock medical care. Camp services help restore a sense of normalcy to lives turned upside down by serious illness.
"Newman's Own is proud to sponsor these inspiring athletes who give it their all to help the kids. We're thrilled the sponsorship will help expand the team so more kids can experience the joy and power of the camps," according to Mike Havard, vice president of marketing, Newman's Own, Inc.
Each teammate has a personal and powerful story about why he or she participates as a Team Hole in the Wall athlete. From surgeons to college students to insurance agents and camp counselors, thousands of individuals are taking action to support the brave and beautiful children around the world.
At one point in his own life, orthopedic surgeon, Tom Dugdale of Hartford, CT faced a brain tumor. Although benign, the surgery left him with some paralysis, hearing loss and balance issues. He vowed upon gaining his balance, he would not "squander the opportunity to stay active" and committed himself to running for others.
"We know there are a lot of inspiring stories out there and we want to hear more of them," according to Mike Smiles, chief development officer, The Hole in the Wall Gang Camp. The Newman's Own sponsorship will help us reach more individuals for our ever-growing team so we can get more kids to camp."
The Camps that comprise the global Association of Hole in the Wall Camps include: Camp Boggy Creek, FL; Double H Ranch, NY; Flying Horse Farms, OH; The Hole in the Wall Gang Camp, CT; The Painted Turtle, CA; Roundup River Ranch, CO; Victory Junction, NC; Barretstown, Ireland; Bátor Tábor, Hungary; Dynamo Camp, Italy; L'Envol, France; Jordan River Village, Israel; and Over the Wall, UK.
Team Hole in the Wall offers an ambitious schedule of running and cycling events in 2010 including:

April 19, 2010 – Boston Marathon
April 25, 2010 – Virgin London Marathon
May 29, 2010 – AngelRide (across CT)
May 30, 2010 – Keybank VT City Marathon (Burlington, VT)
June 26, 2010 – Rock 'n Roll Seattle Marathon (Seattle, WA)
September 12, 2010 – Camp Challenge Ride Series (CA, CT, NY)
October 10, 2010 – Bank of America Chicago Marathon
October 31, 2010 – Marine Corps Marathon (Washington, D.C.)
November 7, 2010 – ING New York City Marathon
For more information about Team Hole in the Wall and ways to participate, visit http://www.teamholeinthewall.org. Or visit Team Hole in the Wall on Facebook, through Newman's Own Facebook page at http://www.facebook.com/newmansown
About Newman's Own, Inc.
Newman's Own ®, Inc., founded by Paul Newman and his buddy A. E. Hotchner in 1982, is a successful and growing premium food business. Newman's Own offers more than 100 varieties of delicious all-natural food and beverage products, which include salad dressings, pasta sauces, salsa, popcorn, lemonade, and thin & crispy frozen pizza. Based in Westport, CT, the charitable mission of Newman's Own®, Inc. was expressed by Paul in the Company motto: "Shameless exploitation in pursuit of the Common Good." Newman's Own Foundation continues Paul Newman's commitment to donate all profits to charity. More than $300 million has been given to thousands of charities since 1982.
Visit http://www.newmansown.com for the nearest retailer/s that carry Newman's Own products and for recipe suggestions using Newman's Own®, Inc. products.
Learn more about our mission at http://www.newmansownfoundation.org
# # #