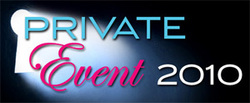 Our customers have grown to expect that the Ultra Diamonds prices are going to be amongst the lowest available anywhere. With our special sales events, like this upcoming one-day sale, we can help our customers get even more value from jewelry pieces they
Chicago, IL (PRWEB) April 21, 2010
Ultra Diamonds (UltraDiamonds.com) customers will be able to buy best-selling jewelry at the lowest prices of the season during the retailer's special one-day sales event. The event will be held on either April 30 or May 1 depending on the store location. The sale is an invitation-only event requiring participants to make an appointment with their local stores on a first-come, first-served basis. Interested shoppers are encouraged to register early to ensure that they receive their exclusive invitation in time to schedule an appointment.
All 170 Ultra Diamonds retail locations nationwide will be participating in the special sales event. Shoppers can select from a wide variety of specially priced engagement rings, Mother's Day gifts, men's jewelry, fine watches and other best-selling jewelry selections in all styles and designs. Shoppers may visit the Ultra Diamonds Web site in advance of the sale to learn more about the wide selection of jewelry offered through the Ultra Diamonds Web site and within retail locations.
"Ultra Diamonds has a strong reputation for making fine jewelry affordable," said Kris Land, Chief Marketing Officer of Ultra Diamonds. "Our customers have grown to expect that the Ultra Diamonds prices are going to be amongst the lowest available anywhere. With our special sales events, like this upcoming one-day sale, we can help our customers get even more value from jewelry pieces they love."
Plus, as a thank-you for participating in the special sales event, all shoppers with an appointment will receive a free diamond key pendant simply for showing up for their appointment.
Shoppers interested in participating in the special one-day sale can sign up online at this link location
http://www.ultradiamonds.com/lp/PELogin/ and request an appointment using the username "vip" and the password "event." Invitations are delivered on a first-come, first-served basis and appointments are subject to availability.
More about Ultra Diamonds
Ultra Diamonds is the 5th largest specialty retailer of fine jewelry in the United States and operates in 170 locations across 33 states. Ultra Diamonds jewelry is hand-selected by Ultra Diamonds buyers who work directly with jewelry craftsmen to ensure that each Ultra Diamonds piece is made with the finest materials and priced to be affordable for all.
###