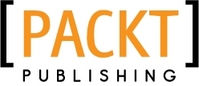 Specialization is the key to developing the IT books people really need
Birmingham, UK (PRWEB) April 26, 2010
Packt Publishing (http://www.PacktPub.com ), a fast-growing publisher specializing in focussed IT books for developers and professionals, has announced the release of two free eBooks in celebration of the launch of two new brands, Packt Open Source and Packt Enterprise.
Packt has released Microsoft Office Live Small Business: Beginners' Guide, and Qmail Quickstarter: Install, Set Up and Run your own Email Server as free PDFs for all those who log-in to their website.
"As a publisher in the IT market, Packt is unique in being able to specialize tightly on niche technologies – certainly technologies other publishers would consider niche", said Packt Open Source publisher, Douglas Paterson. "Yet the market as a whole is growing. Research has shown that 45% of businesses now use open source technology for mission-critical applications. There are so many new projects being released, and so many more projects moving to new levels of maturity and popularity, that our ability to specialize is being tested."
"The sheer number of technologies, all the time becoming more sophisticated and interconnected, means that specialization is the key to developing the IT books people really need", adds James Lumsden, publisher for Packt Enterprise. "Within the Enterprise brand, our editors and development teams are now able to focus their efforts and dig deeply into Enterprise specific technologies, to develop the best and most relevant books possible. The same principle holds true for the Open Source brand."
Packt Enterprise books will be published on technologies developed by vendors for enterprise customers, and offer distilled knowledge to a wide variety of IT professionals, from administrators to developers, architects to end users.
Meanwhile, Packt Open Source books will focus on technologies built around open source licences. "This will enable us to build stronger relationships with open source projects, and broaden our contribution to the open source world through our Open Source Royalty Scheme," concluded Paterson.
For more information on the free eBooks, go to http://www.PacktPub.com/news/brand-launch-free-ebooks .
###