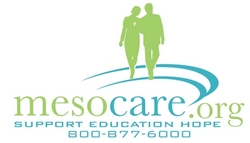 Houston, Texas (Vocus) April 20, 2010
Mesothelioma Mesocare.org will be sponsoring a lecture by Dr. Claire Verschraegen for Mesothelioma patients and their families.
A professor of medicine in the Division of Hematology and Oncology at the University of New Mexico, Dr. Verschraegen offers her expertise on the topic of Peritoneal Mesothelioma to patients and their loved ones. Patients and their loved ones will have the opportunity to actively participate during the lecture as Dr. Verschraegen addresses concerns, as well as answering questions from live, Webcast or teleconference audiences.
For additional information, call (800) 877-6000. MesoCare.org is an advocacy group focused on assisting in the treatment and prevention of Mesothelioma in patients, their family members and health care providers.
To learn more about MesoCare, you may visit the website at http://www.mesocare.org .
# # #