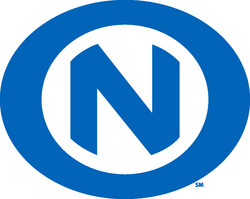 Play N Trade offers a community gaming environment like no other retail video game business
San Clemente, CA (PRWEB) April 23, 2010
Play N Trade Franchise, Inc, the fastest growing video game franchise worldwide, is excited to bring a family owned and operated gaming business to Austin, TX.
Brenda and Jason Wicker believe Play N Trade is exactly what Austin needs.
"Modern gaming is taking the video game business out of the basement and into the family living room," says Wicker. "We feel that the Play N Trade brand is uniquely positioned in the market to take advantage of this trend. The Play N Trade store design is appealing to both the hardcore gamer as well as the growing market of the family that games together."
Gaming is a hobby that the entire Wicker family shares and they plan to take that enthusiasm into their business. Brenda and Jason will be running the store and will employ Brenda's sister and niece. Once the store is up and running they believe their children and their cousins will be fixtures in the store as well.
The Wickers know that Play N Trade offers a community gaming environment like no other retail video game business. They have stressed the importance of opening a store that parents will enjoy to visit as much as their children and gamers can come to show off their skills.
"I personally fall into both categories," says Brenda. "A place where I can get my Modern Warfare on and let my kids play is what I want and that never existed before Play N Trade."
In addition to offering new and used games and consoles, in-store tournaments and events and a unique "Try-Before-You-Buy" policy the Play N Trade Austin store will also feature an "arcade style" area with the ability to run six consoles simultaneously.
The Wickers plan to open their Play N Trade franchise May 7th, 2010.
About Play N Trade
Play N Trade is the largest and fastest-growing video game franchise worldwide. It is also one of the fastest-growing franchises across all industries. The company provides exceptional training, support and marketing systems to its store owners, who in turn provide an outstanding customer experience for their shoppers that is unmatched by any other gaming franchise. Play N Trade sets itself apart from competing video game retailers by allowing customers to try any video game prior to purchase, participate in local and national tournaments, have their consoles and games repaired as well as buy, sell and trade video games. Please visit http://www.playntrade.com or call 1.888.PNT.GAME for more information.
# # #