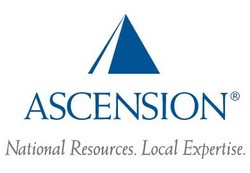 We are delighted to welcome Brian Kapp and Nicky Jones-Gyllstrom to the Ascension family of companies. Portal of Nevada is a demonstrated leader in providing creative employee benefits solutions to meet the unique needs of clients with large and varied b
Kansas City, MO (Vocus) April 20, 2010
Ascension Insurance, Inc. (http://www.ascensionins.com) has announced Las Vegas based Portal of Nevada will join Portal Insurance Agency, Inc., headquartered in Walnut Creek, California, to expand Portal Insurance Agency's capabilities and consultative expertise in the area of employee benefit programs and health care strategies. Portal of Nevada (http://www.portalnv.com) is a full service employee benefits consulting firm with clients throughout Nevada and California. Parent company Ascension Insurance, Inc., headquartered in Kansas City, MO, is a nationwide full-service insurance and employee benefits firm providing expertise in consulting, brokerage and risk management services.
In addition, Portal Insurance Agency has appointed Nicole Jones-Gyllstrom as Executive Vice President responsible for overseeing employee benefits consulting services. Nicole will work with Portal Insurance Agency and Portal of Nevada, as well as other Ascension companies, to assist in managing program designs, benefit strategies and operations. Nicole joins Portal from Mercer, where she was the Nevada Market Leader in charge of operations. In her new role Nicole will work closely with Charles Yeomans, President and CEO of Portal Insurance Agency and Brian Kapp, President of Portal of Nevada.
Ascension's President and CEO, Leonard P. Kline, Jr. commented on the acquisition, "We are delighted to welcome Brian Kapp and Nicky Jones-Gyllstrom to the Ascension family of companies. Portal of Nevada is a demonstrated leader in providing creative employee benefits solutions to meet the unique needs of clients with large and varied benefit programs as well as non-profit organizations, and reflects the dedication to client service, expertise and customized resources we value at Ascension."
Brian Kapp, president of Portal of Nevada commented, "Our relationship with Ascension will enable us to deliver the additional capabilities and resources that will in turn, assist our clients to achieve their goals. Integrating with Portal also is exciting, because it allows us to leverage our specialized consulting expertise with their technology and value added administrative solutions."
About Ascension Insurance, Inc.:
Based in Kansas City, Mo., Ascension Insurance, Inc. is led by President and CEO Leonard P. Kline, Jr. Ascension's corporate mission is to create a premier insurance agency that offers superior risk management and benefits consulting services while providing a rewarding professional environment that preserves the expertise and culture that made each operational center successful. Ascension is a privately held corporation.
Agency Contact
Sarah DeFilippis
860.841.1992
sarah(at)marketingatlas(dot)com
###