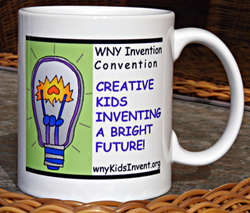 ... I love the new site! It really showcases your wonderful products ...
Peculiar, MO (PRWEB) April 21, 2010
Personalized Gift Express, a company that specializes in custom gifts, favors, and more has launched a newly redesigned website, in order to offer customers an enhanced online shopping experience.
With the new navigation features implemented, customers can now search for personalized gifts for any occasion with ease. From wedding favors, to custom baby gifts or sports team gifts and favors, the new Personalized Gift Express website makes it easy to shop online for party planing supplies.
Those looking to add unique and unusual touches to parties they are planning will be able to find many one-of-a-kind items that other traditional party planning outlets may not have readily available. Experienced party planners have long understood that many parties and events could be made more special by giving personalized gifts to those in attendance.
Personalized Gift Express often works with clients looking for unique trinkets for events such as family reunions, bridal showers, graduations, and corporate events. In addition, they offer an extensive and ever-growing inventory of personalized gifts and favors for baby gifts and baby shower favors. 
In addition, customers can design personalized gifts such as mouse pads, coasters, mugs, and ornaments using their treasured photos and a special message chosen by the customer. Personalized Gift Express also offers an array of gift items that appeal to sports fans, such as customized sports balls and NFL logo items.
Personalization for items purchased is free, and the company offers volume discounts for most favors. Because Personalized Gift Express is a family-owned company, they are able to offer quick and quality customer service, which makes placing your order and getting questions answered very simple.
About Personalized Gift Express:
Located in Pecuiar, MO, PersonalizedGiftExpress.com is a family-owned business that has been in operation since 2004. Under the leadership of owner Bennetta Elliot, PersonalizedGiftExpress.com strives to provide excellent customer service, and takes great care to keep their inventory updated by adding new gifts and favors on a regular basis. Office hours at Personalized Gift Express are from 9-5 CST, and and customers with questions can reach a decision maker by calling 1-800-816-0922.
For further information, please visit http://www.PersonalizedGiftExpress.com
Media Contact:
Bennetta Elliot, Founder & Owner
Personalized Gift Express
10904 East 243rd Street
Peculiar, MO
1-800-816-0922
http://www.PersonalizedGiftExpress.com
# # #