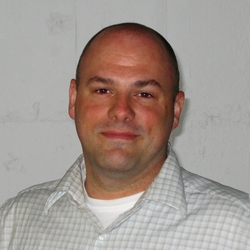 The USGBC San Diego Chapter is fortunate to have gained Doug Kot's extensive expertise and considerable talents in the development of the organization and the San Diego region
SAN DIEGO (Vocus) April 20, 2010
The U.S. Green Building Council San Diego Chapter (USGBC-SD) today announced Doug Kot as its new executive director. His key objective is to assist communities with green building policy and implementation through green building and Leadership in Energy and Environmental Design (LEED®) educational awareness.
Kot will promote USGBC-SD by developing a network of green technical resources and partnerships with other groups to advance the green building initiative in San Diego. He also plans to set the volunteer base and begin planning groundwork for the Greenbuild International Conference and Expo in San Diego.
Kot comes to the USGBC-SD from KEMA Services, Inc., where he was a senior sustainable planning and green building consultant. He assisted in establishing the Sustainable Buildings and Operations unit, enabling the financial stability of the San Diego office in this unstable economy and facilitating some of the highest performing LEED Platinum-plus projects in San Diego. Previously, Kot developed a service model for Green Roundtable, the Boston affiliate of the USGBC, where he was responsible for policy work, educational content, technical assistance and fundraising.
"The USGBC San Diego Chapter is fortunate to have gained Doug Kot's extensive expertise and considerable talents in the development of the organization and the San Diego region," said Zachary Pannier, USGBC-SD Board president. "As executive director, he will be instrumental in influencing the region to adopt green building design and operations that are healthy, high-performance places to live and work, and that improve our quality of life while being resource efficient."
Throughout his profession, Kot has acquired many recognitions and certifications, including a Certified Planner Member of the American Institute of Certified Planners, an Architect Member of the American Institute of Architects, and a LEED Accredited Professional of the USGBC. He obtained his bachelor of architecture at Pennsylvania State University, and completed international studies in Rome, Italy and Cergy-Pontoise, France. In addition, he earned two masters degrees from The University of California, Berkeley. He received his master of city planning with an emphasis in urban design and his master of landscape architecture with an emphasis in environmental planning.
As Executive Director, Kot will report to the Executive Committee of the Board, as presided over by Board President Zach Pannier of DPR Construction. Other Executive Committee Board members are Paul Stapleton, vice president, of SDG&E; Lee Barken, treasurer, of Haskell & White, LLP; Kamala Kuresman, secretary, of Nolte Associates, Inc.; and Board members Keith Schneringer of WAXIE Sanitary Supply; Jay Bart of Barona Ranch & Casino; Jay Corrales of Turner Real Estate; Carolyn Keith of The EcoLogic Studio, LLC; Christian Dick of Swinerton Management & Consulting; and Lucia Stone of Hutchens PR.
About the U.S. Green Building Council San Diego Chapter
The U.S. Green Building Council (USGBC) is a non-profit organization comprised of more than 19,000 organizations from the building industry, working to develop buildings that are environmentally responsible, profitable, and healthy places to live and work. Founded in 2003, the USGBC's San Diego Chapter has more than 600 members dedicated to transforming the way buildings and communities are designed, built and operated.
Contact: Lucia Stone
Phone: (619) 236-0231
Mobile: (805) 234-6369
E-mail: Lucia(at)HutchensPR(dot)com
###