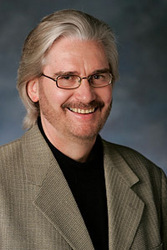 The Untold Story of The New Testament Church
Portland, Ore. (Vocus) April 20, 2010
George Fox Evangelical Seminary will host Len Sweet, Frank Viola and Eugene Cho for a one-day seminar, "Jesus Manifesto: Restoring the Supremacy and Sovereignty of Jesus Christ," from 9 a.m. to 2:30 p.m. Saturday, May 15, in the seminary's Room 155. The event is part of the seminary's Ministry in Contemporary Culture series.
The guest speakers will discuss "how religious concepts, ideas, doctrines, strategies, methods and techniques have eclipsed the beauty, the glory and the reality of the Lord Jesus himself," according to event organizers.
Admission is $30 per individual, $25 for groups of two or more, and $20 for George Fox alumni and students. An optional deli lunch will be available on site for $10. The seminary is located at the George Fox University Portland Center, 12753 S.W. 68th Ave., in Portland.
Online registration is available at seminars.georgefox.edu.
"On the whole, the Christian family today is starved for a real experience of the living Christ," Sweet said. "We know a lot about our Lord, but we don't know him very well. We know a lot about trying to be like Jesus, but very little about living by his indwelling life.
"The seminar will be a prophetic call to restore the supremacy and sovereignty of Christ in a world and a church that has lost sight of him."
Sweet is the lead mentor for George Fox Evangelical Seminary's doctor of ministry (DMin) semiotics and future studies program. He also occupies the Chair of Evangelism at Drew University in New Jersey and ranks among the top thousand out of the millions of Twitter users, placing him among the "Twitter Elite." He is the author of numerous articles, sermons and 40 books.
Viola is a best-selling author and international conference speaker. His books include "Reimagining Church," "The Untold Story of The New Testament Church," "Pagan Christianity" (with George Barna), "Finding Organic Church," and "From Eternity to Here."
Cho is the co-founder (with his wife) and executive director of One Day's Wages, an international grassroots movement dedicated to ending extreme global poverty. He is also the founding and lead pastor of Quest Church and the founder and executive director of Q Cafe, a nonprofit community cafe and music venue in Seattle.
A native of Korea, Cho is considered one of the most prominent bloggers on issues of justice, faith, ministry, and utilizing social media for good. He also serves as one of the contributing editors of Sojourners Magazine.
More information about the seminar is available by contacting Jean Oehm Miller at jborgman@georgefox.edu.
George Fox Evangelical Seminary offers a Doctor of Ministry (DMin) degree in leadership and spiritual formation, global missional leadership, and semiotics and future studies. Also offered is a Master of Divinity degree and Master of Arts degrees in theological studies, spiritual formation and ministry leadership. Students also may earn a certificate in spiritual formation and discipleship.
George Fox University is ranked by Forbes as one of the top 100 colleges in the country and highest among Christian colleges. George Fox is the only Christian university in the Pacific Northwest classified by U.S. News & World Report as a national university. More than 3,300 students attend classes on the university's campus in Newberg, Ore., and at teaching centers in Portland, Salem, and Redmond, Ore., and Boise, Idaho. George Fox offers bachelor's degrees in more than 40 majors, degree-completion programs for working adults, five seminary degrees, and 12 master's and doctoral degrees.
Contact:
Jean Oehm Miller
Administrative Assistant, Seminary
503-554-6150
###