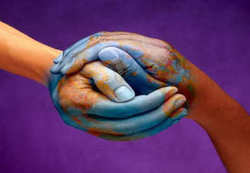 The thinking that got us into this mess is not likely to get us out. We need a new mindset. - Lester R. Brown
Bayside, NY (PRWEB) April 20, 2010
Opal Computing has been providing e-newsletter / e-vite services since 2005, and now under the new Green Wave name features the vision of David Alexander, founder of Opal Computing. Mr. Alexander has been organizing environmental events since 2007 and participating since the 1980s, and created http://PlanetThoughts.org to help spread environmental awareness. Now Opal Computing's Green Wave Email Marketing (GWEM), at http://Green-Wave-Email.com, provides clients with a smart, efficient, and environmentally-supportive service, making it truly "Email Marketing for You and Your Planet".
Businesses can take a step into the new, growing, green economy via the Green Wave Email Marketing service. GWEM features include collaborative marketing, carbon neutral offset support for each list owner, green community, and donations to one or more of a set of select, diverse environmental organizations.
The industrial-strength, unique features of Green Wave Email Marketing help you find and stay connected to your clients and supporters. GWEM provides the bread and butter (or salad and fruit if you prefer) features while also encouraging community sharing of environmental ideas, as well as sharing of multiple email lists while protecting list privacy, features unique to GWEM. Advanced grouping and tracking capabilities support effective management of existing contacts. The goal is a community of successful, engaged users of GWEM that are able to demonstrate environmentally-sound business practices while doing business, to their own client and member lists.
In recognition of its many efforts to care for the planet and its environment, Opal Computing has won the 2010 Gotham Green Award for green business initiative. Please come join us if you can make it to meet a great group of people who lead a variety of businesses, and who care more than the average.
The awards event takes place in New York City on Earth Day April 22 at 12:30pm in the Friars Club, and will include organic food and vegetarian options. Read more at http://Green-Wave-Email.com and go to http://GothamNetworking.com to register.
# # #