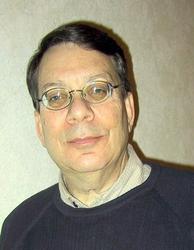 All was rather calm at the College of the Garden. The ground crew had again done an impeccable job of keeping Garden as beautiful as the founding trustee had designed it. The trustee had set aside the land for Garden as a bequest
Columbus, OH (Vocus) April 21, 2010
During a 2010 dig of an ancient Hebrew yeshiva, a scroll was discovered that explains how colleges became universities, why they did so and what the results were on students and society. The scroll translated by Dr. Neal Raisman of Mammon University's Center for Academic Archeology appears to have been created in a time approximate to the Dead Sea College tablets. The scroll written in a quasi-Biblical style and titled "How College Became University"evidences influence from Biblical creation myth and may be very important to a clearer understanding of higher education.
"This is a very important find" said Dr. Raisman as he presented the translation earlier today. "We have very few ancient Aramaic texts focusing on education and even fewer that touch on higher education, that is colleges and universities. Though ancient in their source, around 2 BCE, they resonate today as our society tackle issues that deal with college focus, purpose and a failing graduation rate. And the text has definite echoes of other versions of Genesis"
The opening lines set the tone for the piece which was rendered into quite modern English with up-to-date references and language with a prose style for the general public, . "All was rather calm at the College of the Garden. The ground crew had again done an impeccable job of keeping Garden as beautiful as the founding trustee had designed it. The trustee had set aside the land for Garden as a bequest "to all mankind".
The administrators and faculty were allowed to study and do as they wished to learn and teach. The pay was not much but the benefit package was outstanding. And the job came with an extremely generous housing and food allowance. They could eat all the chocolate and bonbons they wanted and never gain any weight. It was heavenly. The only stipulation they had to comply with was to focus on teaching. Oh yes, they were also not required to publish or perish. They could do some research and publish of course. That would help them teach it was believed. Tenure was extremely generous at the College."
The scroll was discovered during an expedition to the school site near the ancient settlement of Khirbet Qumran on the northwest shore of the Dead Sea in Israel during an expedition sponsored by the AcademicMAPS Center which focuses on research and training on student success, retention and academic customer service.
The full translated text of the scroll may be obtained at http://academicmaps.blogspot.com/2010/04/eat-not-from-that-tree-how-college.html.
For more information on the text, contact Dr. Neal Raisman 413-219-6939
###