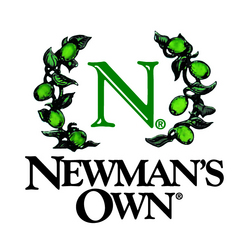 As college students, we know we're lucky
Westport, CT (Vocus) April 20, 2010
Newman's Own, Inc. announced today the 10 winners of the Newman's Own Award for best volunteer initiatives as part of the 2009 USA WEEKEND Magazine's Make a Difference Day. The 10 award-winning and inspiring projects took place last Oct. 24 on USA WEEKEND Make a Difference Day, the nation's largest single day of volunteering. The project organizers, as well as their inspiration for the initiatives, are profiled in the April 18th issue of USA WEEKEND. The story release coincides with the beginning of National Volunteer Week.
Since 1994, Paul Newman, Newman's Own, Inc. and the Newman's Own Foundation have been leading supporters of Make A Difference Day and together have contributed $1.6 million to Make A Difference Day projects.
Hundreds of grassroots volunteers have been recognized since 1994 with the Newman's Own Make A Difference Day Award, each receiving $10,000 in seed money to sustain their efforts into the next year or to donate to a project-related charity.
"Make A Difference Day organizers and volunteers are an incredible resource at a time when volunteerism is most needed. Newman's Own is very proud to help nourish their work," says Tom Indoe, president and chief operating officer of Newman's Own, Inc.
Since 1992, USA WEEKEND has conducted the nationwide initiative, Make A Difference Day, held every fourth Saturday in October, to encourage citizens of communities nationwide to help their neighbors. More than three million volunteers participated in the event last October. During the past 17 years, the day has empowered tens of millions of volunteers to bring about change in their own neighborhoods via their altruistic efforts.
From USA Weekend, April 18, 2010
FORT COLLINS, COLO.
County outdoes itself
Talk about a Rocky Mountain high. The 10th annual Make A Difference Day in Larimer County, Colo., actually was Make A Difference Week, with 4,450 people aiding 75 organizations and about 40,000 residents. "It was our biggest ever," says Jami McMannes, volunteer center specialist for the United Way of Larimer County. Volunteers of all ages completed 150 projects countywide. Good deeds included raking leaves for the elderly, harvesting crops for the hungry, and clearing graffiti, trash and weeds. And at the Animal House shelter, 12 Vaught Frye Ripley Design employees reconditioned the grounds around the dog kennels.
McMannes says she believes the iffy economy drove the record-breaking turnout: "A lot of people can't give money right now, but they can see that their time helps."
$10,000 Make A Difference Day Award from Newman's Own goes to United Way of Larimer
County, Fort Collins, Colo.
BOCA RATON, FLA.
Teen fishes to fight hunger
Before joining an after-school program at the Florence Fuller Child Development Center, Danny Tijerina, 10, had never heard of a fish warden. Now he wants to be one. Danny's aspirations were sparked in a fishing class taught by volunteer Lucas Metropulos, 17. The Boca Raton teen started the course to teach needy kids the skills to feed themselves and their families. He also covers sea life and conservation. "I want them to understand the ocean's resources and how they need to be protected," he says. For Make A Difference Day, Lucas raised money to take his 20 students fishing on the Atlantic – a first for many. They were naturals, catching kingfish, red grouper and triggerfish. "Lucas is great. He teaches others and he has taught me," Danny says.
$10,000 Make A Difference Day Award from Newman's Own goes to Florence Fuller Child Development Center and Boca Helping Hands
Boca Raton, Fla.
COMMACK, N.Y.
Good deed nourishes souls
Olga El Sehamy first learned about Make A Difference Day in the Sept. 13, 2009, issue of USA WEEKEND, which featured a call to action from our nation's mayors. "It was like a kick in the pants," she says. Wanting to help the homeless, El Sehamy decided to cook hot meals for those living near Union Square in New York City, asking husband Mostafa and 19-year-old son Alex to pitch in.
On Oct. 23, 2009, Mostafa and Olga stayed up late making 50 chicken dinners. The next day, in the pouring rain, they loaded up the food and drove to the city to meet Alex and four friends from NYU to give it all to those in need. Olga described the day as "soul-satisfying" because, 22 years ago, she was assaulted by a vagrant: "Once I handed out the food and people were saying 'thank you,' I felt really proud of just not being afraid."
$10,000 Make A Difference Day Award from Newman's Own goes to Victims Information Bureau of Suffolk, Holbrook, N.Y., and Road Recovery Foundation
New York, N.Y.
NATIONWIDE
Needy homeowners get help
Anna Trisvane, 79, of Providence, spent 40 years fostering nearly 40 children, giving them food, clothing and the rarest commodity —love. But it took a toll, and she was left with little time or cash for home repairs. On Make A Difference Day, Rebuilding Together Providence stepped in to paint, clean and replace faulty wiring in Trisvane's home. Rebuilding Together, a national non-profit that helps low-income home owners, joined forces with Lowe's to rejuvenate 35 homes across the country on Oct. 24. Lowe's contributed $350,000 in grants and donated supplies and manpower; Rebuilding Together offered its vast community resources, including skilled volunteers.
$10,000 Make A Difference Day Award from Newman's Own goes to Rebuilding Together.
FRANKFORT, KY.
Drive yields a mountain of food
The food pantry is not just full, it's overflowing. Despite all odds. In February and March, Kentucky's Franklin County Emergency Food Pantry usually struggles to make ends meet. "Once the holidays pass and winter comes on, demand picks up as giving falls off," president Tom Utterack says. But this past winter, the pantry didn't have to suffer through a seasonal drought. A Make A Difference Day drive organized by the state helped stockpile 20,000 extra pounds of food for that organization. Kentucky has arranged an annual food collection since 2001. Although state unemployment rates had hit a 26-year high of 10.5%, the drive tallied a whopping 123 tons of food — a 74% increase over 2008's Make a Difference Day drive. Organizer Eileen Cackowski says the massive outpouring reflects the humanity of the Bluegrass State. "I see it in Kentucky all the time," she says.
$10,000 Make A Difference Day Award from Newman's Own goes to the Kentucky Commission on Community Volunteerism and Service.
NATIONWIDE
Fraternity pledges to do good
Think fraternity. Think partying? Think again. Community service means a lot to the members of Delta Sigma Pi collegiate business fraternity, who have made participation in Make A Difference Day a tradition. "As college students, we know we're lucky," says University of Pittsburgh chapter member Dan Kyung. "We feel like it's our duty to help those who aren't as fortunate." Across the country, roughly 2,000 members from half the fraternity's 195 chapters leapt to action Oct. 24. They took on more than 100 projects, ranging from helping special-needs children to raising money for the poor. Delta Sigma Pi began encouraging Make A Difference Day involvement more than a decade ago and lists it as one of the fraternity's top three community service initiatives.
$10,000 Make A Difference Day Award from Newman's Own goes to Delta Sigma Pi Leader ship Foundation, Oxford, Ohio.
FAIRFIELD, ILL.
A town unites to honor a beloved teacher
High school teacher Dana Hungerford felt blessed just to be alive, to have "a chance from God" to make a difference. For 30 years, Hungerford shared his positive outlook with others while teaching math at Fairfield Community High School, where he was wildly popular with students and colleagues. And then, in September 2009, he died of heart failure at 53. By the time Hungerford's memorial service was held five days later, 32 faculty members and 500 students had plans to honor him for Make A Difference Day. Their idea: Raise money for playground equipment for a city park. Their Oct. 24 began with a pancake breakfast and ended with a variety show at the school based on Hungerford's favorite show, Saturday Night Live. More than 2,500 people — half of the town's population — took part in various activities that raised $31,050. Leo French Park now will have new swings, slides and memorial benches.
"They couldn't have come up with a better idea for honoring him," says his widow, Kim Hungerford.
$10,000 Make A Difference Day Award from Newman's Own goes to Fairfield Community High School Foundation.
IRON MOUNTAIN, MICH.
Probationers learn the joys of giving
Since 2005, Pattie Belongie has played Santa's helper for Make A Difference Day, sewing doll blankets and collecting toys for underprivileged children. The first year, she did this to fulfill a community service sentence for driving while impaired. Now, she returns each year out of love.
"It's so fulfilling to be a part of this — to be able to share joy and love with little kids who don't understand why they don't have much," she says. On Oct. 24, Belongie, along with 19 volunteers and 40 people sentenced to community service, passed out Christmas stockings at four stores, asking shoppers to fill them for needy kids and troops overseas. The group collected enough donations to send 400 stuffed stockings to service members. On Dec. 5, the volunteers held a Christmas party to distribute the remainder of the goodies to underprivileged children.
Corrections coordinator Denise Formolo created this volunteer program to give probationers a chance to do something creative. She never dreamed they'd return to participate on their own. "It changes their whole attitude when they see what a caring community they live in," she says.
$10,000 Make A Difference Day Award from Newman's Own goes to UPCAP Services, Escanaba, Mich.
COLCHESTER, CONN.
Community gives hope (and flip-flops) to Haiti
News of the massive earthquake that struck Haiti in January jarred young parishioners at St. Andrew Church in Colchester, many of whom had spent last fall collecting donations on Make A Difference Day to help the impoverished nation. "I can't believe this happened to them," says sixth-grader Elizabeth Kowalsky, 11. The church has had a long-standing relationship with Haiti: Its high school youth group has an annual "rockathon" to benefit the Haitian Health Foundation, based in nearby Norwich. This year, the middle-schoolers got in on the act. "It felt like the right thing to do," Elizabeth says. The kids voted to collect shoes and supplies for Haiti. As word of their "Flip-Flops for Education" drive spread, the effort snowballed. St. Mary-St. Joseph School students in Willimantic collected money; soccer teams and local businesses donated sup plies; and classes at William J. Johnston Middle School in Colchester set out collection boxes. By day's end on Oct. 24, the St. Andrew kids had collected 2,000 items — from flip-flops to school supplies. They also raised $1,900 to serve educational needs and buy 10 goats, a source of food and income. "This has been a big help," says Jerry Lowney, Haitian Health Foundation founder. "The misery never seems to end for these poorest neighbors."
$10,000 Make A Difference Day Award from Newman's Own goes to the Haitian Health Foundation, Norwich, Conn.
FOUNTAIN INN, S.C.
Caregivers receive a special thank you
Small gestures mean a lot —more than we may realize. Months after Charlene Reeder of Laurens, S.C., received a gift bag to lift her spirits while caring for her ill husband, she still appreciates it. "The bag just made me feel happy, and now it still helps," she says, referring to one particular item, a book on grief that has been useful since her husband died of leukemia. Reeder was one of 50 caregivers to receive goodies from Georgia Fowler of Fountain Inn, S.C., and her extended family on Make A Difference Day. Fowler's 50th birthday inspired her action: "I didn't want to have a selfish birthday." With the help of brothers, sisters, children and grandchildren, she collected items to include in the bags. Then, on Oct. 24, the group assembled the bags and gave them to caregivers in three counties. Fowler chose caregivers because her mother, who suffers from Alzheimer's, cared for others be fore she fell ill. "She was a caregiver before the word was invented," Fowler says.
$10,000 Make A Difference Day Award from Newman's Own goes to South Carolina's Alzheimer's Association.
About Newman's Own, Inc.
Newman's Own ®, Inc. ? founded by Paul Newman and his buddy A. E. Hotchner in 1982 ? is a successful and growing premium food business. Newman's Own offers more than 100 varieties of delicious all-natural food and beverage products, which include salad dressings, pasta sauces, salsa, popcorn, lemonade, and thin & crispy frozen pizza. Based in Westport, CT, the charitable mission of Newman's Own®, Inc. was expressed by Paul in the Company motto: "Shameless exploitation in pursuit of the Common Good." Newman's Own Foundation continues Paul Newman's commitment to donate all profits to charity. More than $300 million has been given to thousands of charities since 1982.
Visit http://www.newmansown.com for the nearest retailer/s that carry Newman's Own products and for recipe suggestions using Newman's Own®, Inc. products.
Also, visit Newman's Own on Facebook at http://www.facebook.com/newmansown
Learn more about our mission at http://www.newmansownfoundation.org.
Awards 2010
# # #