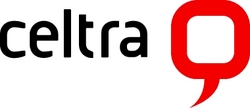 San Francisco, CA (PRWEB) April 20, 2010
Celtra Inc., the leading enabler of next generation mobile marketing and advertising solutions announced today at Ad:Tech the release of Celtra.ADV ™, the industry's first self-service rich media mobile advertising toolset that integrates with mobile marketing features and social media.
Celtra.ADV™ is a robust Rich Media Mobile Advertising development and campaign management toolset that allows for more efficient ad creation, deployment, cross channel integration, campaign management, and analytics across multiple operating systems including: iAds, Android, Blackberry, Nokia, Windows 7 and mobile Web.
"Advertisers, Publishers, Agencies and Brands are now able to create fully customizable rich-media ads for multiple devices and operating systems and seamlessly integrate these ads with other digital marketing channels through the Celtra.MKT™ mobile marketing platform including traditional mobile (SMS, MMS, IVR) and social media (Twitter and Facebook Connect)," said Miha Mikek, CEO of Celtra. "The intuitive, drag and drop and no programming required Web based interface, makes the development process a snap."
The toolset offers a library of pre-developed components, which can be built into ads and new creative formats for customizable templates to serve various devices. A number of APIs are available to allow for connectivity with agency software infrastructure. The Celtra.ADV™ toolset also provides a CRM backend for tracking user data and engagements, creating a true end-to-end rich media ad solution.
Ads can be created from the toolset and previewed in real-time with the Celtra.ADV™Showcase Smartphone App. Once satisfied with the end-user experience, ads can be distributed to a variety of devices and operating systems.
Celtra.ADV Ad Formats:
*Banners
*Expandable Banners
*Full-screen Interstitials
*Pop-ups & Overlays
Celtra.ADV Ad Elements:
Click to Everything:
*Call
*Video
*Map
*App Store (Apple App Store, Android Market, Ovi Store)
*Web page
*Email
Social media integration:
*Facebook (Post to wall, RSVP, other features)
*Twitter (Show Tweets, Follow, Tweet)
Device integration:
*Camera and microphone (Take a photo, record a video or voice)
*Accelerometer
*Location (GPS, compass)
*Vibration
*Address Book
*User libraries (Music, Photo, Video)
Celtra.MKT integration:
*Sweepstakes
*SMS Alerts
*Trivia
*MMS (Video & Images)
*IVR (Custom Calls & Comments)
*Mobile Coupons (2D & 3D Barcodes)
*Content Downloads
*Smartphone Application Downloads
About Celtra Inc.
Powering the next generation of mobile marketing and advertising, Celtra provides innovative web-based mobile marketing and advertising tools that are seamlessly integrated and offer multi-channel distribution and social media integration for more engaging and effective mobile campaigns. Celtra products are designed by digital marketing experts, thus providing unmatched flexibility for creative campaign execution, management, and effective user experience. Customers range from agencies to major brands, including 20th Century Fox, Warner Brothers, Tequila TBWA Worldwide, New Line Cinema, Paramount Pictures and Heineken. For more information, please visit http://www.celtra.com or follow us on Twitter @celtramobile.
The company is based in Cambridge MA, and funded by RSG Capital.
Media and Analyst Inquiries:
Erik Fortune
Celtra, Inc.
1-866-623-5872
e: efortune(at)celtra(dot)com
http://www.celtra.com
# # #